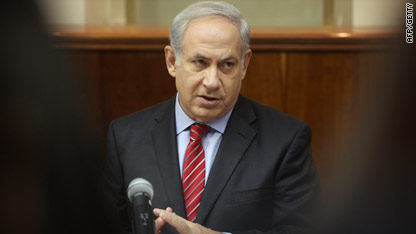 Benjamin Netanyahu supports changes that would make new citizen's declare allegiance to "a Jewish state."
In a move likely to fuel tensions with its minority Arab population, Israel moved a step closer to passing a law that would require new citizens of the country to declare their loyalty to a "Jewish state."
In a statement released Wednesday night, Israeli Prime Minister Benjamin Netanyahu announced his support for adding language to Israel's citizenship and entry law that would declare a new citizen's allegiance to "a Jewish and democratic state."