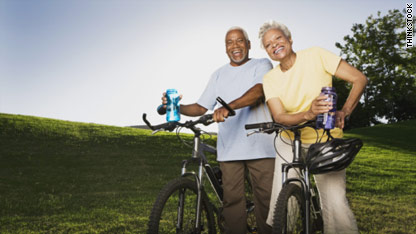 Editor's Note: Over at the Chart, CNN's medical blog, Faseeha Altaf files this report.
Church groups emphasizing the importance of exercise inspired formerly sedentary older African American women to get fit, according to a study published Thursday in the Journal of the American Geriatrics Society.
The "Sisters in Motion" study used a cornerstone of the African American community – faith – as a tool to promote physical activity among African American women, a group considered to be one of the least physically active in the U.S., according to Dr. O. Kenrik Duru, a primary care physician at University of California, Los Angeles and the study's lead researcher.
"Older African American women are very religious and spiritual. I think over 90 percent pray every day," said Duru, "When you're targeting community members like this, you want to focus on strengths."
Duru and his research team devised an eight-week, faith-based intervention program for 62 African-American women, age 60 or older, who reported engaging in 30 minutes of exercise less than three times per week.