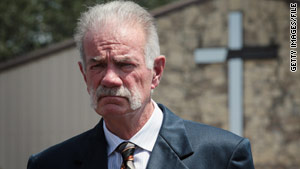 The Rev. Terry Jones, the Florida pastor who caused a firestorm last month when he came close to staging a public Quran burning, is getting a new car courtesy of a New Jersey dealership.
In the run-up to the planned book-burning, Brad Benson Hyundai in New Brunswick offered Jones a vehicle if the pastor backed down on his threat.
"We heard on the news that he was going to burn the Quran," Benson Hyundai general manager David Canton told CNN on Saturday.