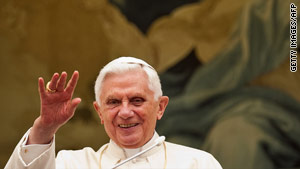 Italian prosecutors' decision to seize Vatican Bank funds as part of an investigation into possible money-laundering was correct, an Italian court ruled Wednesday.
The Vatican expressed "surprise" that its appeal had been rejected and stood by its position that the investigation was the result of a misunderstanding.
Italian prosecutors last month froze Vatican Bank transactions for the first time ever, after the bank failed to provide all the information required by anti-money laundering rules.