Editor's Note: CNN's Gabe LaMonica recently spoke with Greg Graffin the lead singer of Bad Religion.  In addition to being a rock star, Graffin is also teaching evolution at UCLA and this month released a new book.  Below is an edited transcript of their conversation.
In his book Anarchy Evolution: Faith, Science, and Bad Religion in a World Without God, Greg Graffin says, "For me, the existence or nonexistence of God is a non-issue."
He's a naturalist, the lead singer of the punk rock band Bad Religion.
The notorious punk riot at the El Portal Theater in Los Angles on December 29, 1990 made his band infamous – CNN covered it – but Graffin wasn't involved in it.
He still tours internationally with his band, whose new album The Dissent of Man celebrates 30 years of Bad Religion.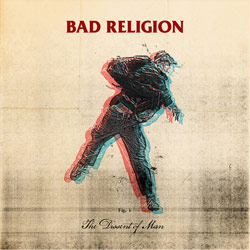 Graffin also has a PhD in zoology from Cornell.   When he is not on stage, he teaches evolution at UCLA.
Graffin is an atheist who doesn't like to characterize himself as an atheist.  "I bill myself as a naturalist because if you say you're a naturalist it gives people a conversation point to talk about what you actually do believe in instead of when you say you're an atheist and it's really just a statement of what you don't believe in," he said.
Though the icon of his band is a Christian cross slashed out as if it was a cigarette on a no smoking sign, Graffin never outwardly attacks religion in his book.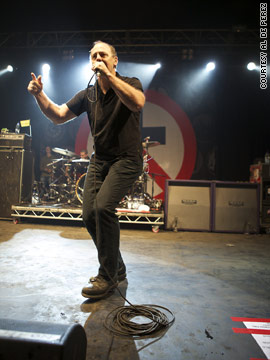 His great-grandfather Zerr was a brilliant theological scholar, a legend in Graffin's family, and Graffin alludes to a familial rift over Zerr's strict fundamentalist interpretation of the Bible.
Graffin, third generation from Zerr, was raised in the "absence of theology," but maintains  he was not raised an atheist.  "Even though my mom didn't send us to church, we respected everything that they got out of their family life, including the music, obviously," he said.
The book begins in the style of an autobiography but comes together in a way reminiscent of the dichotomous nature of Graffin's life and naturalist beliefs. Steve Olson helped to co-write this hybrid of an autobiography and a philosophy rooted in science.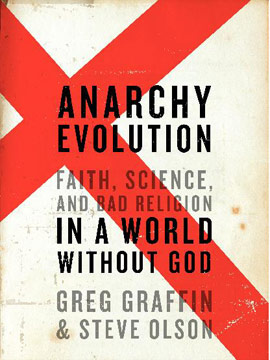 I asked Graffin about his beliefs.  Here is an edited transcript of our conversation:
LaMonica: Voltaire said, "God is a comedian playing to an audience too afraid to laugh."  Is that not your view of nature?
Graffin: *laughs* No, I don't think so.  See that implies there's a design and of course Voltaire was a deist and a famous one at that and I think he thought that there was some design but I would say that there is no design to nature.
LaMonica: But you certainly have a pedantic sense of humor.  You say, "As far as I'm concerned, if a philosopher or theologian wants to interpret scientific data as divine, he or she has a right to do so. (Maybe they can write with a quill pen, too!)."
Graffin: That's because it seems comedic to me that even modern people think that the debate is such, and maybe it is with the atheist debates, that you can't believe in God and believe in evolution.
I'm saying that there were many great naturalists before Darwin's time who were very pious people and who knew more about nature than most of us.  These were great naturalists; people I would admire for their knowledge of natural science given the time.  But that was at the turn of the 18th Century, in the first decade of the 1800s, and what I'm talking about is that there are people today who still want to think like that, basically ignoring any contributions that Darwin made to the subject.
If they want to do that, it's perfectly valid, but they're using a philosophy called natural theology that was popular before Darwin came along.
Listen to more of the interview below.