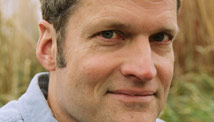 Editor's Note: Stephen Prothero, a Boston University religion scholar and author of "God is Not One: The Eight Rival Religions that Run the World," is a regular CNN Belief Blog contributor.
By Stephen Prothero, Special to CNN
Yesterday my students and I discussed Mary Daly, the Boston College professor, feminist theologian, and professional provocateur who died earlier this year. Judging by our discussion, feminist theology has died too, and feminism with it.
Our reading for the day was a selection from Daly's second book, Beyond God the Father (1973), which decries a sexist cycle that has patriarchal cultures creating patriarchal divinities who then sanctify in turn the patriarchal cultures that gave them birth. "If God is male," Daly writes, "then the male is God."
When I was in college a generation or so ago, just about everyone I knew was a feminist. The question wasn't whether western civilization was sexist; the question was what to do about it, and how guilty each of us should feel in the meantime.
Today, feminism is alive and well in academia. At last week's annual meeting of the American Academy of Religion, there were meetings of the Feminist Liberation Theologians' Network, and for the board of the Journal of Feminist Studies in Religion. A "Feminist Theory and Religious Reflection Group" held a series of sessions, and there were two panels devoted to celebrating the life of Mary Daly herself.
But there was little celebrating (and only a little more life) in my classroom yesterday. Hardly any of my students showed any sympathy for Daly's critique of the "Superfather in heaven," and, when I asked for a show of hands, only four of my hundred-plus students were willing to out themselves as "feminists."
Much has been written about how the right has successfully turned the term liberal into a dirty word. But the other f-word (feminist) has fared even worse, sullied by some combination of the Reagan Revolution, the culture wars, and the success of the feminist movement itself, which has left young women today feeling more empowered and less vulnerable than their more feminist-friendly forebears.
When I asked my students why they don't want to call themselves feminists, they spoke of bra-burners  man-haters and Femi-Nazis, which is to say that in the war of the words which was the feminist movement, feminists seem to have lost perhaps the most important battle: the battle over the meaning of the word feminism itself.
The opinions expressed in this commentary are solely those of Stephen Prothero.