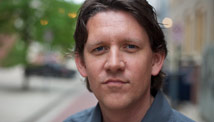 Editor's Note: Don Golden is senior vice president of World Relief in Baltimore, MD and coauthor of Jesus Wants to Save Christians.
By Don Golden, Special to CNN
The Third Lausanne Congress on World Evangelization was held in Cape Town a few weeks ago. I was privileged to join this collaboration of 4,000 leaders from 200 countries to engage the great causes of our time. As a representative of World Relief, a venerable Evangelical aid organization, I was eager to learn the priorities of global Evangelicals at the beginning of a new millennium of ministry.
Day one was devoted to truth – "making the case for the truth of Christ in a pluralistic, globalized world".
The job fell to Os Guinness, the Oxford heavy weight. Offering six purposes for elevating truth as our highest priority, Guinness declared that honoring God, knowing God, empowering human enterprise, providing a gospel foundation, combating repression and transformation in Christ – all depended on a high view of objective truth.
He landed his plenary tour de force by donning the rhetorical mantle of Martin Luther declaring "here we still stand" and casting "shame on Western Christians who scornfully downplay that Jesus is the way, the truth and the Life".
Yikes.
Michael Herbst, an inspiring German church planter, spoke about truth as the person of Jesus, "not primarily a set of propositions" but as truth looks when Jesus lived it out. He called for a "truth that served from below" with the tools of "good words and good works".
Herbst declared that for Jesus, "to claim truth was to grant truth," to declare to a wounded and lost world that "you are note excluded! You are not forgotten!"
Beautiful.
But my first day at Lausanne and I was feeling the tension of two related but distinct currents of thought regarding the truth Evangelicals were called to stand for.
I decided to take my questions out for some air, stretch my legs and catch the tour to Robben Island where the great Nelson Mandela made his stand.
Why my shame? And who was this shame meant for? Os Guinness is too faithful in his articulation of Biblical truth to dismiss. Yet I did not share his alarm nor could I relate to his stridency. I wondered how his truth hammer might be wielded by others less intelligent and less gracious than he is.
Truth as the lead issue raised a big question for me: Was truth the priority for the Church of the global South? Was it the top concern on the minds of African leaders? Really? I had arrived in Cape Town after a week in Malawi.
Malawi is at the low end of the human development scale. 12% of the population is HIV positive and illiterate parents raise malnourished children in mud and thatch houses. Grinding poverty turns preventable diseases into unstoppable killers.
Did the Malawi delegation tick the "objective truth" box on the Lausanne pre-conference check list? Really?
And then there is Archbishop Daniel Deng from South Sudan who was also at the congress. Was objective truth his top priority?
When I saw him in January 2010 in Juba, Sudan he was pleading for prayer for the coming Sudanese referendum. In 2011, when South Sudan votes whether or not to break away from Sudan, many fear another descent into armed conflict.
Was Bishop Deng in Cape Town organizing one-on-ones with the Lausanne powers for a redoubling of efforts to stand for truth? Really?
The deeper question at the root of my unease was this: Does evangelization happen through objective truth? Is Jesus Christ objective truth or is he the subject of God's truth revealing action?
If truth is a person – the person of Jesus – it would be a subject based truth. In other words, truth would be subjective. And the only way to uphold truth would be through lives lived in fidelity and faithfulness to Jesus. According to the forceful logic of God's hammer, would that be acceptable?
It was fitting that I found myself on Robben Island.
Our guide for the tour was a former political prisoner named Zoso who called us 'comrades'. Zoso reminded me of Michael Herbst's "truth from below" sermon as he described the pathway to freedom from Apartheid. He said, "Some of our friends fled the country but we were lucky enough to be arrested and brought here to the University of Robben Island."
He had learned the power of suffering and forgiveness. At the tours end he actually commissioned us with the words, "We love you, we believe in you. Go from here and be our ambassadors and tell our stories".
Beautiful.
Day two of the congress was devoted to reconciliation. As the delegates handbook put it, "To talk of a loving God seems to mock the plight of those who manage simply to survive from day to day". Throughout the day, there were many overt calls to put truth into practice and to work for the reconciliation of our broken world. I was inspired by a clear and resounding call to Evangelicals to stand for the vulnerable.
In the end I reconciled that the Evangelical family gathered in Cape Town was dealing with real and necessary tensions.
There is a legitimate concern that our evangelism could fail from within and be redefined in socio-economic and political terms in the manner of classic Western liberalism. This is the fear of Evangelism as mere activism. Others fear a strident call for objective truth that obscures the powerful and liberating message of Jesus. This is the fear of Evangelism as mere verbalism.
These two currents of thought regarding Evangelical truth were present at Lausanne. It seems inevitable given Lausanne's original call for "the whole church to take the whole gospel to the whole world."
This challenge will continually require repentance from wordless deeds and deedless words. Beyond the dichotomy between radical activism and reactionary verbalism there is a holism embodied in Jesus. For the Evangelical Church, I concluded, our calling will always generate tension.
The opinions expressed in this commentary are solely those of Don Golden.