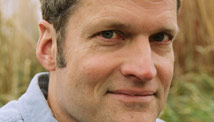 Editor's Note: Stephen Prothero, a Boston University religion scholar and author of "God is Not One: The Eight Rival Religions that Run the World," is a regular CNN Belief Blog contributor.
By Stephen Prothero, Special to CNN
Hundreds of Sikhs demonstrated on Tuesday in front of the United Nations, imploring President Obama to take up the cause of Sikh human rights during his three-day visit to India beginning on November 6. They also expressed their displeasure over Obama's decision to remove from his schedule a possible visit to Amritsar's Golden Temple, Sikhism's most sacred site.
When I first heard that Obama was foregoing his Golden Temple visit, I was disappointed but sympathetic. He has a country to run, growing anger toward Islam to manage, and a Pew Forum poll staring him in the face and shouting that 18% of Americans wrongly believe he is Muslim. So why in God's name would he show up at a shrine where he would need to tie a turban on his head for all his political opponents to see (and photograph)?
But then Manpreet Kalra walked into my office.