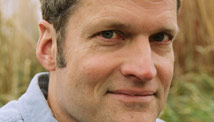 Editor's Note: Stephen Prothero, a Boston University religion scholar and author of "God is Not One: The Eight Rival Religions that Run the World," is a regular CNN Belief Blog contributor.
By Stephen Prothero, Special to CNN
Hundreds of Sikhs demonstrated on Tuesday in front of the United Nations, imploring President Obama to take up the cause of Sikh human rights during his three-day visit to India beginning on November 6. They also expressed their displeasure over Obama's decision to remove from his schedule a possible visit to Amritsar's Golden Temple, Sikhism's most sacred site.
When I first heard that Obama was foregoing his Golden Temple visit, I was disappointed but sympathetic. He has a country to run, growing anger toward Islam to manage, and a Pew Forum poll staring him in the face and shouting that 18% of Americans wrongly believe he is Muslim. So why in God's name would he show up at a shrine where he would need to tie a turban on his head for all his political opponents to see (and photograph)?
But then Manpreet Kalra walked into my office.
Manpreet is a Boston University senior and the president of BU's Sikh Association. When our conversation turned to Obama's trip to India she told me that the high hopes she and other American Sikhs had when Obama came into office have vanished. The last straw for her was Obama's decision to skip his visit to the Golden Temple, which she described as "the Sikhs' Vatican."
Although Manpreet agreed with me that it would be political suicide for Obama to be photographed sporting a classical Sikh turban, she explained that he wouldn't have to wear one. The rules at any Sikh gurdwara, or temple, are straightforward, she told me:  "You take off your shoes and you cover your head." How you cover it is up to you.
Obama could meet the head covering rule, Manpreet told me, by wearing a hoodie or, better yet, a bandanna with an American flag printed on it.  "So could he wear a football helmet?" I asked. "Sure, go for it," she said, though she added that such headgear might not seem particularly respectful, particularly (I thought) if it was of the 0-7 Buffalo Bills.
After 9/11, Americans' illiteracy about Sikhism was exposed in graphic and gory detail when a Sikh named Balbir Singh Sodhi was gunned down at a gas station in Mesa, Arizona, by a bigot who mistook him, because of his turban, for a Muslim.
The upcoming presidential visit to India could have provided the American people with an opportunity to avoid future deaths by religious illiteracy–to learn something about the differences between Islam (a product of 7th-century century Arabia) and Sikhism (a product of the Indian subcontinent of the 14th and 15th centuries). This is especially so since the current Indian president, Manmohan Singh, is a Sikh.
Unfortunately, Obama is letting this teachable moment pass by. "I think that by him not going he is giving in to the fact that there is so much ignorance of religious diversity within America," Manpreet told me. "And it's sad."
I am now with Manpreet on this one.  And with Jimmy Kimmel, who, after observing "we're dumb," asked the president to "put on the hat and visit the temple."
We are dumb when it comes to the world's religions, and instead of coddling this dumbness we should address it. Perhaps the president will respond to recent pleas to visit a Sikh gurdwara in Delhi. I hope so. There is still an opportunity to use his bully pulpit to get across the message that sporting a turban–or for that matter a hoodie or a bandanna–doesn't make you a Muslim.
The opinions expressed in this commentary are solely those of Stephen Prothero.