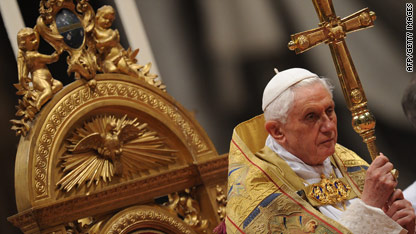 Pope Benedict XVI said in comments released Saturday that the use of condoms may be morally acceptable in some cases to prevent the spread of AIDS, possibly foreshadowing a shift in the Roman Catholic Church's stance on the issue.
The pope's remarks outline an exception to the church's long-held policy against the use of artificial contraception, including condoms.
The pontiff, speaking to the author of a book that will be published next week, cited the example of a prostitute.
"There could be single cases that can be justified, for instance when a prostitute uses a condom, and this can be a first step towards a moralization, a first assumption of responsibility, to develop again the awareness of the fact that not all is allowed and that one cannot do everything one wants," Benedict said.