Editor's Note: CNN's Kim Uhl and Chris Ford filed this report from Washington. Sacred Spaces is an occasional series on the Belief Blog taking an inside look at worship spaces from unique perspectives.
For Joe Alonso, the National Cathedral in Washington is a work of art.
In part, his own art.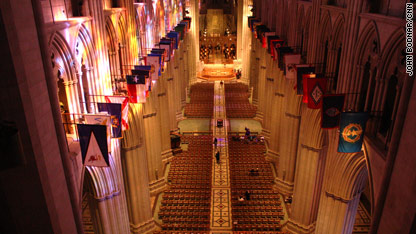 Alonso has been working as a stone mason at the cathedral since 1985. He was part of the team that finished the construction on one of the most recognizable buildings in an already iconic skyline.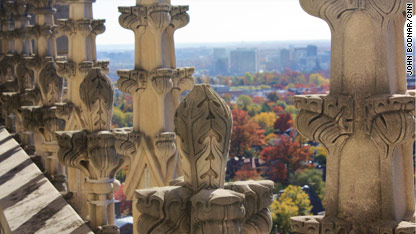 He was given the honor of laying the final stone on the Cathedral before a crowd of 20,000 people (including then-President George H.W. Bush) on September 29, 1990, exactly 83 years after President Teddy Roosevelt presided over the laying of the foundation stone.
"I literally have blood and sweat between these stones," Alonso said.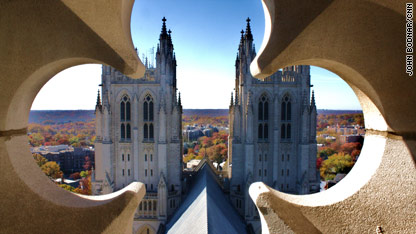 While the cathedral is a place of traditional prayer and reflection for most who behold its architecture, for Alonso, it is also sacred in a different way.
"I see it as the ultimate expression of the trade of a mason," he said.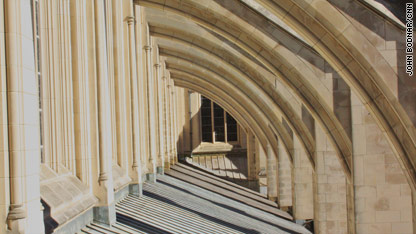 The National Cathedral serves the United States and its citizens as a sacred space both daily and as host to state funerals, national prayer services and other important national religious services.