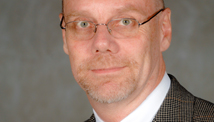 Editor's note: Dan Madigan is an Australian Jesuit priest who teaches in the theology department of Georgetown University.
If you were to ask a group of Quakers or Mennonites whether it's OK for police or soldiers to use rubber bullets against rock-throwing children, you wouldn't be surprised if they said, "Absolutely not!" They are well-known for their commitment to pacifism.
But what if you were to put the question this way: "When soldiers are firing against demonstrators, would it be better if they used rubber bullets rather than metal?"
"Obviously it is," they would probably say, "But they shouldn't be firing at all in the first place!"