"The Tonight Show" spoofed CNN Belief Blog's Sacred Spaces series on Thursday. Check it out.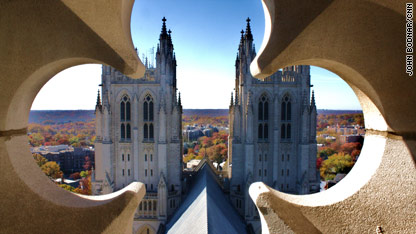 You can see the original piece we did on the stone mason at the Washington National Cathedral here.
Sacred Spaces is an occasional series on the Belief Blog taking an inside look at worship spaces from unique perspectives.