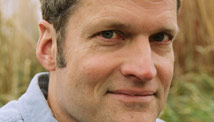 Editor's Note: Stephen Prothero, a Boston University religion scholar and author of "God is Not One: The Eight Rival Religions that Run the World," is a regular CNN Belief Blog contributor.
By Stephen Prothero, Special to CNN
The recent scuffle over Christianity and yoga, initiated by remarks of the head of the Southern Baptist Theological Seminary Albert Mohler and picked up in the New York Times, the Wall Street Journal and here at CNN, has raised a series of questions far broader than whether Christian faith and yoga practice are compatible.
The most intriguing of these questions is: Who owns the stuff of a religion? When my Christian and Jewish friends adopt and adapt yoga postures are they stealing something? Who owns Christmas? Who owns the Buddha? Who owns Jesus?
Religious symbols and rituals and beliefs cannot be trademarked and copyrighted. So techniques for achieving nirvana or salvation are different from the secret formula of Coca Cola or the image of Ronald McDonald. In this respect, global religious traditions have far less control over their "products" and "services" than do multinational corporations. And that control weakens as the popularity of a religion's "products" and "services" spreads.
When I was working years ago on my book, American Jesus: How the Son of God Became a National Icon, I was surprised to see how beloved Jesus had become among non-Christian groups in the United States. Jesus's status here as "the man nobody hates" initially led me to see the United States as even more of a Christian country than I had previously believed it to be.
Eventually, however, I came to see how little control Christians and Christianity have over how Jesus is seen and used by Hindus, Buddhists, Jews and other non-Christians.
Some of the most beloved Christmas songs in American life - "White Christmas" by Irving Berlin, "Rudolph the Red Nosed Reindeer" by Johnny Marks and "Silver Bells" by Jay Livingston and Ray Evans - were written by Jewish composers. Jews, of course, do not affirm the divinity of Jesus.
So these songs do not celebrate the miraculous birth of God to a virgin in a Bethlehem stable.  In fact, they serve to secularize Christmas, by transforming it from a Christian holy day to a national holiday.
Or as Philip Roth's narrator puts it in Operation Shylock, "God gave Moses the 10 Commandments, and He gave to Irving Berlin 'Easter Parade' and 'White Christmas.'  The two holidays that celebrate the divinity of Christ - the divinity that's the very heart of the Jewish rejection of Christianity - and what does Irving Berlin do? Easter he turns into a fashion show and Christmas into a holiday about snow."
This is what happens when a religious form becomes popular. Whether it is yoga or Christmas or Christ, as it spreads it diffuses, and its progenitors lose control not only over where it will go but what it will say or do.
But none of the recent commentators on the yoga and Christianity question have pointed out that whatever snatching is going on here is going both ways. Yes, Christians are bending and twisting the Hindu practice of yoga in their own directions. But Hindus are adopting and contorting Christian practices too. So if you want to wag a finger at the Christians you ought to wag one at the Hindus, too.
On December 24, the Ramakrishna Vedanta Society, just a few doors down from the Department of Religion at Boston University, where I work, will host a Christmas Eve service, complete with Christmas carols and readings from the New Testament about the birth of Jesus.
The Vedanta Society of Southern California includes on its website a much more extensive list of Christmas celebrations, including a Christmas Eve nativity play and a "Christ Worship" service on Christmas morning.
People who practice a religion often imagine that their tradition, at least, is both pure and unchanging, unadulterated by religions other than their own. But all religions are mash-ups, with new beats played under old lyrics - yoga asanas in a church basement - carols to Christ in a Hindu temple.
Something is lost, of course, when yoga is Americanized and Jesus is Hinduized, but no religion ever made it anywhere without mixing things up. In the Greek speaking world of the ancient Mediterranean, Christianity wouldn't have spread if it had confined itself to Jesus's native tongue of Aramaic. And one of the key characteristics of Hinduism is its willingness to say "yes" to foreign influences.
Got Jesus? Of course, my Hindu friends say, right alongside the Buddha as yet another incarnation of the Hindu god Vishnu.
The opinions expressed in this commentary are solely those of Stephen Prothero.