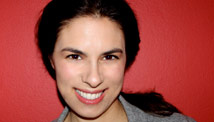 Editor's Note: Danielle Elizabeth Tumminio is ordained in the Episcopal Church and has taught a variety of educational institutions, including Yale University. She is also the author of "God and Harry at Yale: Faith and Fiction in the Classroom."
By Danielle Elizabeth Tumminio, Special to CNN
While the rest of the world seems buoyed by prospects of a fairytale royal wedding, I find myself asking the following: why do Kate Middleton and Prince William bother me so much?
At first I thought it was something about them in particular.
Perhaps it was their incongruities with other famous pairs: Kate has yet to make the kind of gaffes—cue the use of alcohol, drugs, and prostitution—that humanize (and demonize) others in the public sphere, while William, unlike other members of his family, actually seems to have a career whose success depends more upon his hard work than his title.
Especially compared with the precedent set by other members of the royal family—see Camillagate and the public relations hurricane known as Sarah Ferguson—William and Kate are a refreshing change.
Lest we the public forget this, the media crafts such a flawless sculpture of their relationship that the duo seems more like porcelain figurines than real people.
I eventually concluded that my concern lay not with William and Kate but rather with the monarchy and its theological significance. Why should a king or queen care about theology?
This reason is this: since the time of Henry the VIII, British sovereigns have held the title of Supreme Governor of the Church of England — in other words, head of a Christian denomination. Today this decoration is largely symbolic, yet it still would be reasonable to assume that the royal head and his or her family would abide by Christian ideals, given their position in the State Church.
And yet, my concern is that the monarchy as an institution works against certain fundamental Christian beliefs.
Consider free will. Central to Christianity is the idea that God created humans with freedom, yet those born into the royal family are birthed not so much into freedom as a destiny—to one day be king or brother to the king or two cousins once removed from the king and hence never to be king.
In other words, the free will God offered to humans is denied within the monarchy. Those born as 'commoners' find their free will limited as well: they may pursue any profession of their choosing, they may marry anyone they like, but they will never attain the status of the reigning monarch.
It's the difference between American parents who can say to their child, "You can do anything in this country if you work hard," and British parents who must implicitly admit, "There are some things that, no matter how hard you try, you can never achieve."
That glass ceiling seems contrary to the spirit of Christianity, and yet, the royal family does nothing to break it.
The misogynistic structure of the monarchy is also problematic from a Christian standpoint. If Kate and William birth a girl followed by a boy, it is the boy who will ascend the throne. If they are parents to three charming female prodigies and one antisocial boy with uninspiring intellect, it is he who will be privileged. Such a system of succession implies that women are not made in the image of God equally with men but rather are inferior, a last resort.
This is particularly ironic when one considers that it was the first Queen Elizabeth who established a stable Church and civil government following years of unrest inaugurated by her father, Henry VIII. Yet nonetheless, women are not given an equal opportunity to become figureheads, nor, I might add as a footnote, is the current reigning monarch doing much to prevent the unequal treatment of women within the ordained hierarchy of the Church of England, but that discussion is best saved for another post.
Finally, the royal family needs to ask itself whether it strives to be true stewards of God's creation and whether its actions exemplify love of neighbor. For instance, is it necessary to have an engagement ring worth half a million dollars, more than a majority of families in the United Kingdom save during their entire lifetime? Is it necessary to live in multiple mansions with heating bills that must reach into the tens of thousands each month, to charter yachts that deposit toxins into oceans, or fly private jets that leave a carbon footprint the size of a brachiosaurus? Does this lifestyle serve the British people who not only pay for such excesses but who do so when they cannot afford to pay for their own basic necessities? Put more succinctly: it is difficult to justify this lifestyle in terms of Christian values.
Even more difficult when one is said to be the figurehead of a denomination.
William and Kate's engagement signifies the emergence of a new generation of royals who will assume all the rights and responsibilities sovereignty entails. They may follow the established the tradition or forge a new kind of monarchy in which leadership is not predetermined, both genders are given equal opportunities, and stewardship and love of neighbor are valued above personal luxury.
Could such a vision ever become reality? Well, this pair has consistently been a revitalizing and unique presence within the royal family. My hope is that they will continue to be, by fully embodying not only their civic but also their Christian obligations.
The opinions expressed in this commentary are solely those of Danielle Elizabeth Tumminio.