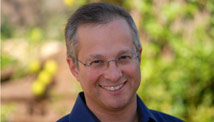 Editor's Note: David Hazony is the author of "The Ten Commandments: How Our Most Ancient Moral Text Can Renew Modern Life" (Scribner, 2010).
By, David Hazony, Special to CNN
Every time I walk into a house of worship I've never been to, the first thing I look for is the local version of the Two Tablets.
Synagogues and churches almost always have them: rocky towering things, sleek minimalist icons, retro-embroidery. Some have numerals representing the Ten Commandments, some a word or two, others nothing at all.
Public buildings often have them, too: The U.S. Supreme Court has a frieze that includes Moses and the tablets—like a piece from a majestic chess set depicting our civilization's heroes, it suggests something powerful about where we've come from.