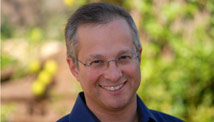 Editor's Note: David Hazony is the author of "The Ten Commandments: How Our Most Ancient Moral Text Can Renew Modern Life" (Scribner, 2010).
By, David Hazony, Special to CNN
Every time I walk into a house of worship I've never been to, the first thing I look for is the local version of the Two Tablets.
Synagogues and churches almost always have them: rocky towering things, sleek minimalist icons, retro-embroidery. Some have numerals representing the Ten Commandments, some a word or two, others nothing at all.
Public buildings often have them, too: The U.S. Supreme Court has a frieze that includes Moses and the tablets—like a piece from a majestic chess set depicting our civilization's heroes, it suggests something powerful about where we've come from.
It doesn't actually list the Ten Commandments, of course. They almost never do.
That's because in our world, it's been a long time since the Ten Commandments, as a text, had any real meaning. We've put them into a black box, glorified that box and attached all sorts of sacred connotations to it, rendered it symbolically and, having commissioned our artists to depict it visually, have convinced ourselves that we no longer need to know what's inside.
According to polls, about 90 percent of Americans have an opinion about whether they should be positioned in front of a courthouse, while only 40 percent can name more than four of them. We've never let go of the Ten Commandments as a symbol, but as a teaching about life they've become largely forgotten.
Of course, as a symbol they mean something. For most of us, devout and secularist alike, that something is faith. When we look at them, we're supposed to think about following God's word.
That's why people are sensitive about their appearance in public places. In a society where public calls to faith set off a whole chain of understandable discomfort, the symbolism of the Ten Commandments draws a lot more attention than do their teachings.
The trouble with faith, however, is that while it's often inspiring and helps us through tough times, taken the wrong way it can also stifle exploration and questioning. The Bible gives us a thousand pages of tough questions about life, of real human stories and heroes who try to improve their world despite their failings, of nuanced wisdom and longing and sex and politics. It's a book about faith, but it's also much more than that.
And when you read the stories surrounding the Ten Commandments themselves, you get the sense that they're not exactly about faith, either.
Moses, seeing the Israelites worship the Golden Calf, smashes the Two Tablets—the ultimate iconoclastic act, destroying the word of God with his bare hands. Whatever that story means, it's not about faith per se.
According to one rabbinic tradition, as soon as he saw the calf, Moses realized the Israelites were too busy looking for symbols instead of wisdom—such that the Two Tablets had become an idol, too.
The most important thing about the Ten Commandments, the story seems to teach, is to forget what they look like and listen carefully to what they say. "Sometimes," the rabbis concluded, "you have to destroy the Torah in order to uphold it." Holy Moses!
To rediscover the relevance of the Ten Commandments, we need to put aside the whole faith issue, temporarily at least, and try reading them with an open mind. Not the way Christopher Hitchens does—tossing out those that in his view "have nothing to do with morality," adding new ones that feel more modern, like "Denounce all jihadists" and "Turn off that f-ing cell phone." But instead to really read them, sympathetically and carefully, as you would a treasure map.
What if we were to discover, for example, that according to the ancient Israelites, the First Commandment—I am the Lord your God who took you out of Egypt—wasn't just about faith, but about seeing a God who intervenes in history, who takes us out of Egypt, as a kind of ideal, an example we're supposed to follow because that's the best way to live?
If the ban on idolatry were also a call to morality, to overcome all those eye-popping things in our world that distract us, the way idols do, from the ideas of right and wrong?
If refraining from false oaths ("taking the Lord's name in vain") really pointed to an ideal of integrity as a pillar of human life? If the Sabbath were not just a blind ceremony but a call to invest in ourselves, to build inner spiritual lives that are separate from our achievements, just as God did when he rested on the Seventh Day of Creation?
If the call to honor our parents were also a call to a certain kind of moral wisdom that they alone give us—an instinctive, human wisdom very different from the kind promoted by the Greeks or the wise people of the Far East?
If the bans on murder, adultery, and theft were also gateways to stirring affirmations of life, love, and freedom?
If the ban on bearing false witness against our neighbor were really about the foundations of community, and the mutual trust on which it depends?
And if "coveting" were not just a psychological tick but indicative of a common spiritual ailment, one that lurks at the heart of far greater evils?
What if, in other words, we were to smash the tablets ourselves, forgetting what they look like for a minute and chasing down their deeper insights, finding in them a direction for modern life, something we can breathe and internalize and challenge and approach with our whole being rather than just our limited religiosity?
Suddenly, the icons in our churches and synagogues and Supreme Court building would point to something far more interesting: Not to easy answers, but to a series of deep questions about life and love and who we want to be, regardless of our particular faith. To a never-ending exploration rather than a closed book.
Suddenly, faith could be the beginning of wisdom, rather than its end.