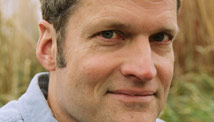 Editor's Note: Stephen Prothero, a Boston University religion scholar and author of "God is Not One: The Eight Rival Religions that Run the World," is a regular CNN Belief Blog contributor.
By Stephen Prothero, Special to CNN
In one of the more jarring passages in God is Not Great, the celebrated atheist Christopher Hitchens writes of being asked a "straight yes/no question" by the conservative Jewish broadcaster Dennis Prager. Hitchens was to imagine seeing a large group of men approaching him in a strange city at dusk: "Now - would I feel safer, or less safe, if I was to learn that they were just coming from a prayer meeting?"
Hitchens' answer, of course, is that he would feel less safe. And the rest of his polemic, which is subtitled "How Religion Poisons Everything," is an extended attempt to explain why.
Whether religious people are more prone to criminality than unreligious people is, of course, an empirical question. So in some sense it doesn't make all that much sense to argue about it. Just go instead and look at the data.
In a 1996 study, called "Crime and Religion: An International Comparison among Thirteen Industrial Nations," Lee Ellis and James Peterson found that "more religious countries have lower crime rates than less religious countries, at least regarding property crimes." Apparently, "thou shalt not steal" has some persuasive power. But what about "thou shalt not murder"?
A study released in late November by CQ Press, based on FBI crime data, lists 400 U.S. cities in terms of violent crimes per 100,000 residents. St. Louis was the most dangerous cities, and Colonie, New York, was the safest.
Another study,  released in November by Men's Health magazine, lists the most religious cities in America, according to a variety of criteria, including places of worship per capita and levels of donations to religious organizations.
In an effort to see how these two lists correlated, I took the 10 most religious cities, as listed by Men's Health and located them on the FBI crime data list, as follows:
CITY          RANKING (out of 400)
Little Rock
15
Charlotte
118
Birmingham
10
Portland
174
Jacksonville
80
Indianapolis
29
Wichita
94
Oklahoma City
50
Greensboro
85
Colorado Springs
175
As these numbers indicate, every one of America's "holy hometowns" had a crime rate above the national average, and each was ranked among the most dangerous half of American cities.
There are problems with all studies, of course, and problems aplenty with each of these. According to a recent Wall Street Journal article, critics of the CQ Press study abound. And I can't for the life of me figure out why Grand Rapids, which seems to have a church on every street corner, didn't make even the top 25 of America's "most religious cities." Moreover, as any social scientist can tell you, correlations of this sort do not "prove" a causal connection.
Nonetheless, there is at least some data here to support Hitchens' skepticism about godliness always being for the good.
The opinions expressed in this commentary are solely those of Stephen Prothero.