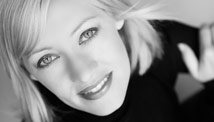 Editor's note: Leeana Tankersley is the author of "Found Art: Discovering Beauty in Foreign Places," a spiritual memoir of the year she lived in the Middle East with her Navy SEAL husband. Follow Tankersley at www.gypsyink.com.
By Leeana Tankersley, Special to CNN
Unknowingly, I took a bullet to the gut when I married Steve, a shot right through me that has left me tender and - at times - doubled over.
No one ever told me that marrying a Navy SEAL would leave me so vulnerable. At first, the job seemed sexy and noble, being the wife of a clean-cut pirate with health insurance and a retirement. Who could resist his green eyes in that camouflage uniform?
And then we went to war.