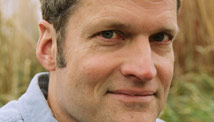 Editor's note: Stephen Prothero, a Boston University religion scholar and author of "God is Not One: The Eight Rival Religions that Run the World," is a regular CNN Belief Blog contributor.
By Stephen Prothero, Special to CNN
News of the suicide of Alireza Pahlavi, son of the former shah of Iran, took me back this morning to my first year of college and the Iranian Revolution of 1979.
A member of the shah's royal family was in my entering class, and one of my best friends was from the Iranian capital of Tehran. So I got to see the personal side of what seemed to many Americans to be a matter of faraway import—that is, until the taking of American hostages in November of that year.
As a historian, I tend to view revolutions in geopolitical terms. And as a historian of religions, I tend to focus on their religious implications—how the American Revolution transformed Anglicans from market leaders to niche players in the U.S. spiritual marketplace, and how the Iranian Revolution signaled not only the global resurgence of fundamentalism but also the demise of the sociological (not-so) truism that the modern world was rapidly secularizing.
But revolutions are personal, too. Pahlavi's sister, Leila Pahlavi, overdosed in a London hotel room in an apparent suicide in 2001. And according to his family's web site, Pahlavi succumbed to "great sorrow," brought on in part by "all the ills fallen upon his beloved homeland, as well as carrying the burden of losing a father and a sister in his young life."
My college friend struggled with his own sorrows, including the efforts (some successful, others decidedly not) of his family members to adjust to life in the United States after leaving behind their lives in Iran. So with revolutions, too, the political is personal.
The poet and historian Jennifer Michael Hecht reminded me recently that suicides come in bunches. "One of the best predictors of suicide is knowing a suicide," she says. "That means that every suicide is also a delayed homicide."
So while the aftereffects of Iranian Revolution may have prodded Pahlavi to turn a gun on himself, the suicide of his sister is an even more probable cause.
After living through the suicides of two friends, Hecht wrote a powerful piece "On Suicide" that argues, on entirely secular grounds, against the taking of one's own life. I wish Pahlavi had read it, and his sister before him.
It ends like this:
Some part of you doesn't want to end it all, and I'm talking to her or him, to that part of you. I'm throwing you a rope, you don't have to explain it to the monster in you, just tell the monster it can do whatever it wants, but not that. Later we'll get rid of the monster, for now just hang on to the rope. I know that this means a struggle from one second to the next, let alone one day at a time. Know that the rest of us know that among the faces we have met there are some right now who can barely take another minute of the pain and uncertainty. And we are in the room with you, going from one moment to the next, in whatever condition you manage to do it. . . .

There are poets and other artists, psychotherapists and average Joes, who are thinking of your struggle and appreciating what you have managed to put up with. We are grateful. . . . Don't kill yourself. Suffer here with us instead. We need you with us, we have not forgotten you, you are our hero. Stay.
The opinions expressed in this commentary are solely those of Stephen Prothero.