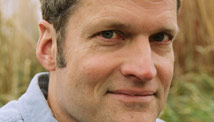 Editor's note: Stephen Prothero, a Boston University religion scholar and author of "God is Not One: The Eight Rival Religions that Run the World," is a regular CNN Belief Blog contributor.
By Stephen Prothero, Special to CNN
Years ago, a graduate student and I spent untold hours trying to track down the religious affiliations of various state and national politicians — all in an effort to see which religious groups had more political clout, and which had less. I am happy to report that this work is now being done, at least for the U.S. Congress, by the Pew Forum on Religion & Public Life.
"Faith on the Hill: The Religious Composition of the 112th Congress" tells us a lot of things we already knew, but enough new things to make for interesting reading.
The first bit of old news is that the U.S. House and Senate are extraordinarily religious. Although the Constitution forbids any religious test for office, most U.S. citizens impose one on their representatives. There is only one avowed atheist among the 535 members of the House and Senate: Rep. Pete Stark (D-Calif.). And while 16 percent of U.S. adults refuse to affiliate with any one religious group, zero members of the 112th Congress are religiously unaffiliated. (Stark identifies as a Unitarian.)
Some newer news is that many denominations now losing vigor on our main streets are alive and well and wielding power in our nation's capitol.
I was raised Episcopalian, and I have long been intrigued by the ability of Episcopalian leaders to hold onto the reins of political power even as the portion of Episcopalians in the U.S. population has shrunk to about 1.5 percent. Over a quarter of U.S. presidents — from George Washington to George H.W. Bush — have been Anglicans or Episcopalians.
While I was doing my research on the religious affiliations of U.S. politicians, I measured this discrepancy by something I called the "denominational power index," or DPI. You generate this figure by dividing the portion of U.S. politicians of a particular denomination (in this case members of the 112th Congress) by the portion of U.S. adults. So, according to this new Pew data, Episcopalians have a hearty DPI of 5.1 (7.7 percent of this Congress divided by 1.5 percent of the adult population), compared with, say, Baptists who have a meager DPI of 0.7 (12.7 percent of this Congress divided by 17.2 percent of U.S. adults).
To put it another way, if Baptists were as overrepresented, proportionately, in this Congress as Episcopalians are, there would be 473 Baptists in the House and the Senate rather than just 68.  And if Episcopalians were as underrepresented as Baptists there would be just 6 Episcopalians in Congress rather than 41.
Looking at this new Pew Forum data through the prism of the DPI finds three overrepresented groups (with high DPIs):
* Episcopalians: 7.7 percent of Congress, 1.5 percent of U.S. adults, for a DPI of 5.1
* Jews: 7.3 percent of Congress, 1.7 percent of U.S. adults, for a DPI of 4.3
* Presbyterians: 8.4 percent of Congress, 2.7 percent of U.S. adults, for a DPI of 3.1
Underrrepresented groups (with low DPIs) include:
* Baptists: 12.7 percent of Congress, 17.2 percent of U.S. adults, for a DPI of 0.7
* Nondenominational Protestants:  0.4 percent of Congress, 4.5 percent of U.S. adults, for a DPI of 0.1
* Pentecostals: 0.0 percent of Congress, 4.4 percent of U.S. adults, for a DPI of 0.0
What does this data tell us? It says, first, that the mainline Protestant denominations, whose numbers are plummeting over the last generation in the general population, continue to hold their own in national politics. Americans may not want to be Episcopalians or Presbyterians or Methodists (who sport a DPI of 1.5) as much as they did in the past, but they continue to want to vote for members of these tried and true denominations.
Second, this data says that evangelicals, whom many of my New York City friends imagine are overrunning Washington, actually lag in influence there. Each of the three DPI laggards — Baptists, nondenominational Protestants and Pentecostals — are groups we typically associate with evangelical piety.
Finally, this study tells us that, while the country is doubtlessly becoming more religiously diverse, it remains, at least in its corridors of power, very much a Christian country. Yes, the U.S. Congress now has three Buddhists (Rep. Hank Johnson of Georgia, and  Reps. Colleen Hanabusa and Mazie Hirono of Hawaii) and two Muslims (Rep. Andre Carson of Indiana and Rep. Keith Ellison of Minnesota). But the DPIs of both Catholics and Protestants in the aggregate exceed 1.0, which is to say that each of these Christian groups enjoys more influence in Washington than they do on America writ large.
Is this a Christian nation? No way, says the Constitution. But U.S. voters are telling us something else altogether.