By Michael First and Jerome C. Wakefield, Special to CNN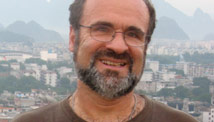 Editor's Note: Michael First, M.D., a professor of clinical psychiatry at Columbia University, has worked as a forensic psychiatric expert in capital cases such as the trial of Zacarias Moussaoui, the convicted co-conspirator in the 9/11 attacks, and is the editor of the current edition of the psychiatric diagnostic manual, DSM-IV-TR.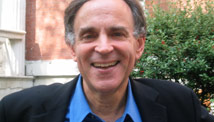 Jerome C. Wakefield is a university professor and professor of social work and psychiatry at New York University, and coauthor of The Loss of Sadness: How Psychiatry Transformed Normal Sorrow into Depressive Disorder.
At last week's memorial service in Tucson for the victims of the Arizona shooting, President Obama said that "scripture tells us that there is evil in the world, and that terrible things happen for reasons that defy human understanding. "
It is tempting to view this heinous crime as purely an act of evil, with its senseless loss of innocent lives. However, as Obama went on to say, "we have to guard against simple explanations in the aftermath." In one sense, any terrible harms that befall us are "evils in the world." But are the suspected gunman's alleged actions best understood as human evil, in light of evidence that the suspect has a mental disorder?
Whether a particular hurtful behavior, like the taking of a life, can be considered evil depends on the context in which it occurs and the intentions of the person committing the behavior.
Taking someone's life because that person was about to kill one's child would not be considered an act of evil. For a particular behavior to be considered evil, the person committing the act must be in a position to knowingly make a moral choice between doing something wrong and doing something right, choosing the bad action over the good.
Severe mental illness can compromise one's ability to make moral choices in a variety of ways.
Psychotic states can be so severe that the person completely loses his grasp on reality and is completely unable to appreciate whether what he is doing is right or wrong, or even the nature of his own actions.
In other cases, a person might be able to appreciate that an action is morally wrong but because of severe psychosis, his ability to control his actions and resist harming others may be compromised. For example, a person who hears voices commanding him to kill his mother and eventually succumbs to their overwhelming power might understand that doing so is morally wrong but yet be unable to control his behavior.
More commonly and subtly, a mental disorder may so distort an individual's beliefs that he may think he is doing right when in fact an act is terribly wrong - as, for example, when a person has the delusion that his wife has literally turned into a zombie and that shooting her is the only way to protect himself from being eaten alive, or an inpatient attacks the attendants on his ward when they come to take him to an appointment because he believes they are alien beings sent to kill him.
From such a person's perspective, he is not doing anything wrong - he is acting in desperate self-defense.
Given the variable ways that mental illness may impact an individual's functioning, it is important to understand that the mere presence of serious mental illness does not necessarily imply that it has compromised a person's ability to make moral choices. Individuals with severe schizophrenia can lie, cheat, steal, and commit other crimes just like anybody else and have sometimes done so both before and after the onset of their illness.
Each case must be individually evaluated with respect to what degree and in what ways the mental illness might have impacted the person's ability to make moral choices.
With respect to the alleged Arizona shooter, the picture that has emerged so far from the extensive media coverage is complex.
On the one hand, the suspect had a longstanding interest in guns, espoused angry extremist views about the government and its activities, and was attracted to the idea of creating chaos, factors in favor of the idea the that shootings were acts of evil. On the other hand, other information also points in the direction of serious mental illness, with symptoms such as aloofness, rambling and peculiar thinking, and disruptive inappropriate behavior,
The question of whether the shooting is best understood as an act of evil or as the product of a serious mental disorder is more than just a theological issue. It will in all likelihood be a pivotal legal issue as this case moves ahead, being a crucial determinant of whether the suspect should be considered criminally responsible for his behavior.
To the extent that the crime can be understood as a culmination of an extremist world view, then the perpetrator would be criminally responsible; to the extent that the criminal behavior was a product of a mental illness, he might be eligible for a defense of diminished capacity or not guilty by reason of insanity.
To take an extreme speculative possibility, the Arizona shooter, if mentally disturbed, may for all we know have had a delusion that Giffords was the leader of an elaborate secret government conspiracy against him, so that from his point of view, the shooting was an act of self-defense.
Any determination of the extent to which mental illness may have compromised the ability to act morally depends on detailed understanding the suspect's state of mind at the time of the shooting, information which is currently unknown but that will likely emerge in the context of the forensic psychiatric examinations that will almost certainly be conducted in the future.
Until then, however appealing it may be, it is indeed prudent to avoid embracing simple explanations based solely on the tragic aftermath of this event.
The opinions expressed in this commentary are solely those of Michael First and Jerome C. Wakefield.