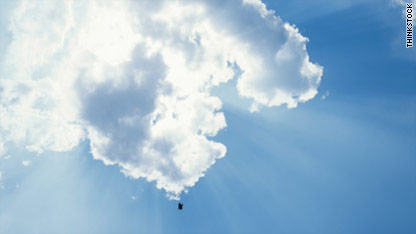 By Adam Levine, CNN
The promise of 70 or 72 virgins upon martyrdom has become a familiar expression in discussions among Islamic extremists, but a recent terror indictment raises the peculiar question of whether the incentive has been increased.
The case involves a man suspected of conspiring with a terrorist network responsible for the deaths of five U.S. soldiers in Iraq. He was arrested Wednesday in Canada, according to a statement from the U.S. attorney's office for the Eastern District of New York.
Faruq Khalil Muhammad, 38, was charged with conspiring to kill Americans abroad and providing material support to a terrorist network that conducted suicide bombings in Iraq, the statement said.
The complaint quotes from wiretaps of conversations between the defendant and the potential suicide bombers he is alleged to having aided.
In one snippet of conversation from March 2009, the defendant is encouraging a reluctant "Fighter 5" who is concerned about his mother. In the course of encouraging "Fighter 5," the complaint shows an inflation in the promise of virgins after martyrdom.
"May God give you 74 to marry. We want virgins of paradise, not the ones here," said "Fighter 5," according to the criminal complaint.
"You come short, brother," the complaint quotes Muhammad as responding. "God is more generous than that. It's supposed to be 76."