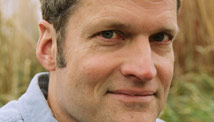 Editor's Note: Stephen Prothero, a Boston University religion scholar and author of "God is Not One: The Eight Rival Religions that Run the World," is a regular CNN Belief Blog contributor.
By Stephen Prothero, Special to CNN
Americans are understandably both manic and depressed about recent developments in Egypt. The mania comes from 1776 and our own history of casting off a Pharaoh in the name of freedom. The depression comes compliments of 1979 and Iran, which saw populist street protests against a pro-American dictator co-opted into an Islamic Republic deeply hostile to the West.
And there are parallels between Iran back then and Egypt today. Both are large countries with sizeable, largely Islamic populations. And the leading opposition party in Egypt is the Muslim Brotherhood.
But Arab Egypt is not Persian Iran, for the following four reasons:
One: Sunnis are not Shiites.
While Iran is roughly 90% Shia, Egypt is roughly 90% Sunni, and these two branches of Islam are very different politically. These differences between Sunnis and Shias are too numerous and nuanced to catalog here, but among the differences is that, for the Shia, religious power is concentrated in a powerful leader called the imam while, for the Sunni religious authority resides in the Islamic community as a whole.  As a result, Sunni history is largely lacking in figures such as the Grand Ayatollah Khomeini ("Imam Khomeini" to Iranians). And Egyptians are not likely to cotton to theocracy.