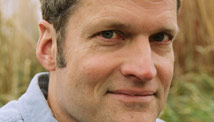 Editor's Note: Stephen Prothero, a Boston University religion scholar and author of "God is Not One: The Eight Rival Religions that Run the World," is a regular CNN Belief Blog contributor.
By Stephen Prothero, Special to CNN
Americans are understandably both manic and depressed about recent developments in Egypt. The mania comes from 1776 and our own history of casting off a Pharaoh in the name of freedom. The depression comes compliments of 1979 and Iran, which saw populist street protests against a pro-American dictator co-opted into an Islamic Republic deeply hostile to the West.
And there are parallels between Iran back then and Egypt today. Both are large countries with sizeable, largely Islamic populations. And the leading opposition party in Egypt is the Muslim Brotherhood.
But Arab Egypt is not Persian Iran, for the following four reasons:
One: Sunnis are not Shiites.
While Iran is roughly 90% Shia, Egypt is roughly 90% Sunni, and these two branches of Islam are very different politically. These differences between Sunnis and Shias are too numerous and nuanced to catalog here, but among the differences is that, for the Shia, religious power is concentrated in a powerful leader called the imam while, for the Sunni religious authority resides in the Islamic community as a whole.  As a result, Sunni history is largely lacking in figures such as the Grand Ayatollah Khomeini ("Imam Khomeini" to Iranians). And Egyptians are not likely to cotton to theocracy.

Moreover, it should not be forgotten that Egypt has a sizeable and influential Christian minority (roughly 10%), while Christians, at best, constituted 1.5% of the Iranian population before the 1979 revolution.
Two: ElBaradei is not Khomeini.
While the leader in waiting in Iran in the late 1970s was a cleric renowned for his hatred of the United States and western civilization, the man of the hour in Egypt is a deeply secular man whose rapid ascent in recent days is fueled in part by the fact that he is a fluent speaker of both English and American culture. A former Director General of the International Atomic Energy Agency, Mohamed ElBaradei (who won the Nobel Peace Prize in 2005) is both a technocrat and something of a nerd. He received his Ph.d. at NYU's School of Law, where he also taught for much of the 1980s. So don't expect him to start issuing fatwas any time soon. 

It should be added that the protests so far have been, like ElBaradei himself, neither strongly anti-American nor strongly Islamist. The focus is on secular rather than religious goals: freedom, opportunity, democracy.
Three:  The Audio Cassette is not the Web
When Khomeini was in exile he spoke to his followers by telephone. These speeches were then copied onto audio cassettes and distributed around Iran. So the Iranian Revolution was, in a sense, a high-tech rebellion. But Egypt's rebellion is happening via cellphones and various forms of social media, including a new service from Google that allows users to translate voicemails into Tweets. As a result, this uprising is far less centralized than Khomeini's revolt.
Four: Obama is not Carter
President Jimmy Carter has been widely criticized for fiddling as Iran burned. He didn't see the revolution coming and when it came his (in)actions only fueled the anti-American fire. After the Shah left (supposedly for vacation) there was little left for Carter to do other than try to get his hostages back.

In a State of the Union speech that now seems years away, Obama spoke of our Sputnik Moment. Will this be his Carter Moment? I say no. As a student of the Christian realist theologian Reinhold Niebuhr, Obama is a far more pragmatic politician than his predecessor. And as a student of history, he knows how Iran swallowed up Carter and is doubtless determined not to be swallowed up himself.
Analogies doubtless help us to think.  But they can also channel our thought in directions that confuse and cripple us. In this case, analogical thinking is forcing far too many among us to imagine that the only choices in Egypt today are the specter of the Iranian Revolution or the friendly ghost of the American Revolution.
But these are not the only choices. Far more likely than a Western-style democracy or an Islamic republic is something in between, a secular government in which both the military and Islamic parties play a role.
Admittedly, there are reasons for Americans and other westerners to worry about what is coming next. A December 2010 Pew Forum poll showed Egyptians to be more moderate politically than their counterparts in Jordan and Lebanon, and about as moderate as those in Indonesia. Yet 19% expressed at least some confidence in Osama Bin Laden–a worryingly high figure.
So the Muslim Brotherhood could become something like Khomeini's Revolutionary Council, and Egypt's army could become a Revolutionary Guard. But each of these prospects seems unlikely, fueled more by fear (and analogy) than logic.
Democracy is always messy; elections did put Hamas Islamists in power in Gaza. Nonetheless, as Egyptians lurch from monarchy toward something new, we should remember what the Egyptian people are trying to get across to Mubarak:  Egypt is its own country and Egyptians will determine its destiny.
The opinions expressed in this commentary are solely those of Stephen Prothero.