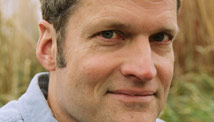 Editor's Note: Stephen Prothero, a Boston University religion scholar and author of "God is Not One: The Eight Rival Religions that Run the World," is a regular CNN Belief Blog contributor.
By Stephen Prothero, Special to CNN
February 11 will be remembered as Egypt's Fourth of July, now that Hosni Mubarak has stepped down from his 30-year presidency.
February 11 is also Victory Day in Iran: a national holiday commemorating the Iranian Revolution, which culminated on this day 32 years ago in 1979.
Ever since the rise to power of the Ayatollah Khomeini in the Iranian Revolution, the Iranian regime has hoped for its model to spread. Iran's revolution would set off a domino effect in the region, seeding Islamic republics throughout the Middle East and the wider world.
That has not happened.
Although some of Egypt's revolutionaries have given voice to Islamic hopes and dreams, the overwhelming majority of them have spoken instead of jobs and elections and corruption and democracy. Their rebellion has been fueled not by the tape-recorded sermons of clerics but by the tweets and Facebook messages of people such activist Wael Ghonim, who's on leave from his job at Google.
The first domino setting off today's historic events was tipped over in Tunisia rather than Iran. This revolution began not with Khomeini but with a street vendor named Mohamed Bouazizi, and it was advanced by the tears of Ghonim, whose emotional breakdown on television on February 7 reenergized the movement.
Anyone who pretends to know where this revolution will lead is as deluded as Mubarak seemed to be when he refused to stand down in his Thursday speech. No one knows what is in store for Egypt or the wider Muslim world. For today, however, this really looks like a very different sort of rebellion:  Revolution 2.0, as Ghonim has dubbed it.
Since 9/11, I have written dozens of articles trying to underscore the fact that there are all sorts of Muslims in this world.  Today we are seeing millions of those faces - from Ghonim, Nobel Peace Prize winner Mohamed  El Baradei and members of the Egyptian military to unnamed celebrants in the streets of Cairo and, of course, the recently dead, already being elevated to the status of martyrs.
Some of these faces are doubtless hoping for the abrogation of Egypt's peace treaty with Israel. And some will want to see greater Islamic influence in their new country. But at least for today - Egypt's first Independence Day - Islam has taken a back seat to a very different sort of religion: faith in the power of an oppressed people to grasp after freedom and feel it fresh in their own shaking hands.
The opinions expressed in this commentary are solely those of Stephen Prothero.