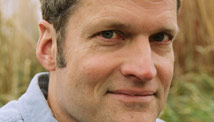 Editor's Note: Stephen Prothero, a Boston University religion scholar and author of "God is Not One: The Eight Rival Religions that Run the World," is a regular CNN Belief Blog contributor.
By Stephen Prothero, Special to CNN
According to a new poll, a slim majority - 56 percent - of Americans support upcoming congressional hearings into alleged extremism in the U.S. Muslim community. However, nearly three-quarters - 72 percent - think Congress should not look for religious extremism only among American Muslims.
These hearings on "the radicalization of the American Muslim community and homegrown terrorism" are being overseen by Rep. Peter King, a Republican from New York and the new chairman of the House Homeland Security Committee. They are slated to begin March 7.
On February 1, a group of 51 faith-based, human rights and civil rights organizations, led by Muslim Advocates, called on House Speaker John Boehner and Minority Leader Nancy Pelosi to urge King and his committee to address all forms of religious extremism rather than focusing on Islam.
After King refused to broaden the scope of his hearings, more than 80 religious leaders from Long Island - an area King represents - called on the congressman on February 17 to cancel his hearings, on the theory that "the singling out of the Muslim community undermines fundamental American values and is counterproductive to improving national security."
Although King has refused to investigate other religious extremists in his hearings, he has seemed to moderate his anti-Islamic rhetoric, prompting Pamela Geller of Stop Islamization of America to complain that his lineup of possible witnesses includes too many people who are too soft on Islam. "It appears that this will be a show trial," Geller writes.
I couldn't agree more, but I disagree with Geller about what sort of farce the U.S. Congress will be putting on.
In their letter to King, Long Island's religious leaders urged their representative to "remember the lessons of history":
During World War II, Japanese Americans were deprived of their rights and forced into internment camps because of blanket distrust of their commitment to our country. The McCarthy hearings became a shameful national spectacle that falsely impugned the loyalty and destroyed the lives of many Americans. Catholics were once demonized as threats to democracy beholden to a foreign power. Jews and African Americans have faced centuries of suspicion and prejudice.
Given this history, American citizens should be vigilant about opposing any effort to target groups on the basis of their race or religion. And our elected representatives should be especially careful to avoid any appearance of using their power for similar attacks. King's proposed hearings do not meet this test.
I have no problem with the U.S. Congress listening to testimony about the "radicalization" of Islam in America. As I have written repeatedly, I believe that the world's religions, Islam included, are both toxic and tonic, powerful forces for evil as well as good.
The problem with King's approach is his refusal to listen to testimony about, for example, the "radicalization" of American Christianity. Throughout America's history Christian extremists (in the form of the Ku Klux Klan, for example) have posed a far greater threat to our nation's health than extremists of any other religion.
Only time will tell whether we are living in the midst of a new McCarthyism. I certainly hope we are not. But the proposed hearings are bigoted in design, and should be either canceled or reworked to avoid the appearance that the U.S. Congress - whose members are 90 percent Christian - is using its power, contrary to clear meaning of the establishment clause of the First Amendment, to promote Christianity at the expense of other religions.
The opinions expressed in this commentary are solely those of Stephen Prothero.