By John L. Esposito, Special to CNN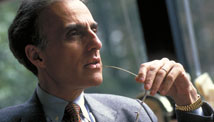 Editor's note: John L. Esposito is professor of Religion and International Affairs and director of Prince Alwaleed Bin Talal center for Muslim-Christian understanding at Georgetown University. His most recent book is "The Future of Islam."
Hosni Mubarak's resignation resurrected a tsunami wave of articles and commentaries on whether Egypt's Muslim Brotherhood would now come to power. And yet, few have asked why the primary leaders of grassroots revolt in Egypt and across the Arab world curiously have not been Islamic organizations.
Authoritarian rulers in the Arab world, like Egypt's Hosni Mubarak, Tunisia's Zine El Abidine Ben Ali and Libya's Moammar Gadhafi, have long justified their repressive governments by warning the United States and Europe that the alternative to their governments was "chaos" and an Islamist takeover.
The new generation of Arab youth and their supporters, however diverse and different, is united in its desire to topple entrenched autocrats and corrupt governments.
Read the full story