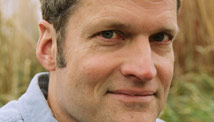 Editor's Note: Stephen Prothero, a Boston University religion scholar and author of "God is Not One: The Eight Rival Religions that Run the World," is a regular CNN Belief Blog contributor.
By Stephen Prothero, Special to CNN
The Rev. Peter Gomes, who died Monday from complications arising from a stroke at age 68, may not have been "America's chaplain" — that title belongs to Billy Graham — but he was Harvard's for three and a half decades.
He was also sui generis — of his own kind. Officially, Gomes was the Plummer Professor of Christian Morals and Pusey Minister in the Memorial Church at Harvard University. But he was also gay, black, Baptist and, for much of his adult life, Republican. Fascinated by the pilgrims, he made his home in Plymouth, Massachusetts.
Gomes' accent was part old Harvard, part colonial New England. He spoke as if his every word would be recorded for posterity.  Many were.
He prayed at President Ronald Reagan's second inaugural. He preached at the inaugurations of President George H.W. Bush and Massachusetts Governor Deval Patrick.
He also wrote many books of sermons, in addition to popular books such as, "The Good Life: Truths That Last in Times of Need," and "The Good Book: Reading the Bible With Mind and Heart." And he was the only guest on "The Colbert Report" I have ever seen who got more laughs than Stephen Colbert.
Sermons came out of him as if channeled, typically without the benefit of notes, and always in elegant paragraphs. Like any great preacher — and he was one of America's best — he knew not only how to speak but how to speak the truth.
He came out in 1991 while speaking out against homophobic remarks published in a campus magazine, calling himself, simply, "a Christian who happens to be gay. His sermon after 9/11 is one of the finest reflections on that tragedy in the idiom of faith.
The last time I heard him preach was at the memorial service for my graduate school mentor William Hutchison, a specialist in American religious history. Gomes remembered Hutchison as a Quaker and a man of character who brought a tone of civility to a faculty not known for making peace.
"The Harvard Divinity School faculty is a den of vipers," Gomes told us, because at the time, at least, it was.
The last time I saw Gomes was at a dinner he hosted in my honor in 2008. He had invited me to deliver the William Belden Noble Lectures, given each year at Harvard in memory of a divinity student who died while preparing for the ministry.
A dozen or so people attended the dinner, and Gomes lorded over the proceedings, offering, in addition to his old world hospitality, an eloquent prayer and, later, an even more eloquent toast. He made me grateful that night that our lives had crossed, however briefly.
"They will never make another Peter Gomes," I told a friend as I was driving away that night. And they never will.