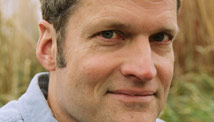 Editor's Note: Stephen Prothero, a Boston University religion scholar and author of "God is Not One: The Eight Rival Religions that Run the World," is a regular CNN Belief Blog contributor.
By Stephen Prothero, Special to CNN
There are all sorts of reasons to oppose Rep. Peter King's hearings Thursday on "the radicalization of Islam in America," but the most powerful one is the fact that they are more likely to foment radicalization than undercut it.
The civil libertarian argument — something Republicans like King used to care about — is, of course, compelling. Imagine that these hearings were on "the radicalization of Judaism in America" and that they were following on efforts to stonewall a proposed Jewish community center in Lower Manhattan by a group calling itself "Stop Judaization of America." All Americans of good will would rightly be up in arms.
The establishment clause argument against these hearings is equally compelling. As I wrote earlier, the hearings "should be either canceled or reworked to avoid the appearance that the U.S. Congress — whose members are 90 percent Christian — is using its power, contrary to clear meaning of the establishment clause of the First Amendment, to promote Christianity at the expense of other religions."
My objection today is more pragmatic. My objection is that these hearings will serve as a recruiting bonanza for terrorists worldwide.
What King does not see from his perch as a congressman from Long Island and its environs is the big picture. And the big picture is that Muslim extremists are engaged in a long war with the West in general and the United States in particular.
The latest chapter in this contest includes the first Gulf War and America's fateful decision to keep troops in Saudi Arabia near Islamic holy sites in Mecca and Medina — a decision that angered many extremist Muslims and drew more radicals into their ranks. Since that time, we have seen a back-and-forth of American actions and extremist responses, extremist actions and American responses.
President George W. Bush, to his credit, understood this. That is why he worked so hard after 9/11 to explain that we were at war not with Islam but with terrorism. But that legacy seems to be lost on the Republican Party today, and on people like King.
In evaluating the upcoming hearings, we certainly need to be asking questions about the First Amendment and civil liberties. But we also need to be asking pragmatic questions, such as, "What good will come of them? And what evil?" And in this case, the evil is likely to outweigh the good.
To be sure, there are Muslim radicals in the United States, and doubtless some are attempting to recruit in U.S. mosques. There are also Muslim extremists around the world trying to do the same thing. King's hearings could present roadblocks to American Muslim radicals by improving communications between Muslims and American police and intelligence officials. But isn't it more likely that these hearings will set back those communications, by making Muslims even more resentful of U.S. government power than they are already?
The real problem with these hearings, however, is that they will likely prove to be yet another recruitment bonanza for Muslim extremists overseas — more proof that the nation that is killing innocent civilians in Iraq and Afghanistan (including nine boys last week in NATO air strikes in Afghanistan) is out to embarrass and humiliate Muslims in the United States.
King says his intent in holding these hearings is to counteract the radicalization of Islam in America. I respectfully disagree. I think he is holding these hearings in order to pander to the worst elements in the American psyche, and in his party. These elements have always been with us, and they typically surface in times of war and economic distress. But as history has repeatedly demonstrated, the costs of pandering to them is high.
We need to work to undercut Muslim extremism in the United States. But we need the cooperation of Muslims in that effort, and we need to avoid stirring up more anti-American sentiment among Muslims worldwide in the process.
The way forward is to continue to work in private to foster better communications between U.S. Muslims and law enforcement and intelligence officials. Public hearings such as these may help King shore up his political base, but they will do nothing to shore up national security.
The opinions expressed in this commentary are solely those of Stephen Prothero.