Editor's note: Peter Bergen is CNN's national security analyst and the director of national security studies at the New America Foundation, where Andrew Lebovich is a program associate.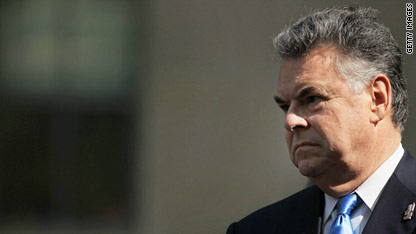 Last month, Secretary of Homeland Security Janet Napolitano said the threat of terrorism to the United States is at its "most heightened" since the September 11, 2001, attacks - a threat that she asserted has taken on a new and disquieting form because of the growing emphasis by Islamist terrorist groups on recruiting Americans.
Napolitano's warning came at the first in a series of hearings convened by the chairman of the House Homeland Security Committee, Rep. Peter King, R-New York, who is determined to investigate what he terms the radicalization of Muslim-American communities, a problem he says is compounded by their lack of cooperation with law enforcement.
Read the full story