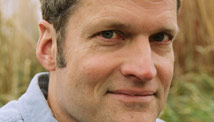 Editor's Note: Stephen Prothero, a Boston University religion scholar and author of "God is Not One: The Eight Rival Religions that Run the World," is a regular CNN Belief Blog contributor.
By Stephen Prothero, Special to CNN
American politicians used to travel to Iowa and New Hampshire, home to the first presidential caucuses and primary, to test the waters for a White House bid. In this election cycle, however, Israel is the place to tip your toe in those waters, at least for Republican hopefuls.
In recent months, Mitt Romney, Mike Huckabee, Haley Barbour and Rudy Giuliani have all visited the Holy Land. Yesterday, former Alaska Gov. Sarah Palin announced that she will be traveling to Israel over the weekend to meet with Prime Minister Benjamin Netanyahu.
Palin, who was attacked during her 2008 vice-presidential bid for lacking foreign policy experience, has beefed up her travel resume over the last couple years. In 2009 she visited U.S. troops in Kosovo and Germany and addressed a conference of investors in Hong Kong.
Last year she traveled with the Rev. Franklin Graham to Haiti.
She is slated to speak in New Delhi this weekend, stopping in Israel on Sunday and Monday on her way home. In addition to meeting with Netanyahu, she is scheduled to make a pilgrimage to the Wailing Wall in Jerusalem and to Nazareth, the home of Jesus. (No word yet on whether she will be able to see the Temple Mount from her hotel room.)
The trip may be penance of sorts for Palin's use of the term "blood libel" to describe commentators, like myself, who placed some  blame for the Arizona shootings on the hateful rhetoric of right-wing pundits. The phrase is freighted with painful meaning for Jews, who'd been accused for centuries of murdering non-Jews and drinking their blood for ritual purposes.
But Palin's trip is also an effort to demonstrate her bona fides as a yet another conservative Christian lover of Israel.
Israel is of course a longstanding U.S. ally. But it also plays a special place in the end times theological visions of American fundamentalists. Many conservative Christians in the United States read the founding of the state of Israel in 1948 as paving the way for the Second Coming of Jesus Christ. And today many are convinced on the basis of various passages in the biblical book of Genesis  that all nations will be judged in accordance with how they treat Israel.
These theological visions come from many sources, including: apocalyptic books of the Bible from Daniel to Revelation; a nineteenth-century viewpoint on the end of times known as dispensational premillennialism; and images of the so-called "rapture" popularized in novels such as Hal Lindsey's The Late Great Planet Earth (1970) and the more recent Left Behind series.
Christian Zionism has been denounced as unbiblical and even unchristian by some Christian groups, including the National Council of Churches, but it has become an orthodoxy of sorts among Republican social conservatives. "To stand against Israel is to stand against God," the Rev. Jerry Falwell wrote in 1981, and today Republicans angling for the Oval Office are racking up frequent flyer miles to Israel to prove that they stand with God.
Supporting Israel no longer seems to be enough, however. After all, Democrats do that, too. It is now essential for Republican politicians to stand for Israeli settlements, even if those settlements stand in the way of peace.
Precisely where God comes out for the building of Israeli settlements on land formerly controlled by Palestinians is not clear to me, but the Republican parade to the Holy Land seems united in its view that Obama's efforts to curtail those settlements are wrongheaded at best and sinful at worst.
During one of his many visits to Israel, Huckabee actually referred to bans on settlements as "apartheid." "To tell Jewish people, 'You cannot live here, you cannot raise your children here,' this is the true racism, this is apartheid," Huckabee said. In her own show of support for settlements, Palin is scheduled to meet with Danny Danon, a pro-settlements Knesset member.
It should be noted that Palin and Huckabee are taking up positions here far to the right of Ronald Reagan, who saw settlements as a roadblock to peace, and George W. Bush, whose compromise position was to build existing settlements up but not out.
American political junkies have been frustrated with Republican presidential hopefuls playing hard to get. Why don't Romney and Palin and everyone else just announce they're running for president and be done with it?
For now, if you want to know which Republicans have their eyes on the White House prize, don't look to Iowa or New Hampshire. Look to Israel. And listen to what they say about settlements.
The opinions expressed in this commentary are solely those of Stephen Prothero.