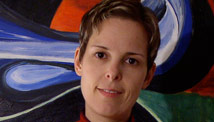 Editor's Note: Barbara Ambros is associate professor in the Department of Religious Studies at the University of North Carolina Chapel Hill, president of the Society for the Study of Japanese Religions and author of "Emplacing a Pilgrimage: The Oyama Cult and Regional Religion in Early Modern Japan."
By Barbara Ambros, Special to CNN
Devastating images of human suffering have been pouring in from Japan for over a week now and many of us have wanted to help. When news reports showed store shelves in Tokyo were emptying, I felt the irrational urge to mail necessities like rice, toilet paper and batteries to relatives and friends there.
Ultimately, I knew that by the time my care packages would reach Tokyo, store shelves would have been restocked. An organized relief effort requires pre-existing networks. After the Kobe earthquake in 1995, yakuza - Japan's organized crime cartels - efficiently distributed food and water.
Since this month's earthquake and tsunami struck Japan, other types of organized aid networks have also largely been neglected by the news media, including the Japanese news: those managed by religious organizations.
These charitable efforts include more than traditional Buddhist temples and Shinto shrines that many rightly associate with Japan. The thriving Japanese religious landscape is much more diverse than most outsiders realize, with many so-called new religious movements, in addition to Christian churches and Islamic centers.
Japan's new religious movements are as diverse as new religions in the United States, where Mormonism and Scientology have emerged only relatively recently.
The oldest new religions of Japan trace their history to the early 19th century. The vast majority, however, came into being as independent religious organizations after the end of World War II, when such groups could first register as independent religious corporations after the Allied occupation relaxed the restrictive legislations of the pre-war era.
Originally organized around charismatic leaders, some new religions identify as Buddhist, others as Shinto and others as neither.
Since the March 11 earthquake and the resulting tsunami, many new religions have mounted extensive aid campaigns. Tenrikyo, one of the oldest organizations of this kind, was founded in 1838. From the late nineteenth century, the group was integrated into state-sanctioned Sectarian Shinto, but it rejected this affiliation after World War II to become independent.
Tenrikyo has established a disaster response center at its headquarters in Tenri City. The group's long history of volunteering is rooted in its religious practice of hinokishin, a contribution of voluntary labor through which adherents express their gratitude toward the divine.
Tenrikyo Disaster Relief Hinokishin Corps is equipped to work with local governmental agencies and provide assistance in emergencies. A division from Niigata Prefecture is now at work in quake-ravaged Sendai to repair broken water lines. In addition, Tenrikyo has organized a vast, multinational fundraising campaign through its branch churches in Japan and around the world.
The largest new religion in Japan, Soka Gakkai, grew from a small lay Buddhist movement in the 1930s to millions of adherents today. At the forefront of organizing aid, Soka Gakkai's Tokyo headquarters immediately became the group's emergency communication center after the March 11 earthquake.
Soka Gakkai turned its northeastern facilities into shelters and mobilized centers in surrounding areas to ship food and supplies. The relief effort built on Soka Gakkai's centrally organized youth groups. Its fundraising campaign has cut across national boundaries as donations have streamed in from domestic and overseas branches.
Other Buddhist new religious groups, such as Rissho Koseikai and Shinnyo-en, have likewise mobilized relief corps and are raising charitable donations for victims.
A characteristic feature of Japan's new religions is having well-organized lay organizations and networks, making them effective channels for providing aid.
In addition to these material relief efforts, the new religions naturally have provided spiritual support. On March 15, Shinnyo-en's leadership performed a prayer service for the victims and for a speedy recovery from the disaster.
On March 13, Ikeda Daisaku, the leader of Soka Gakkai announced that he and his wife were "sending powerful daimoku" to followers. The chanting of the daimoku, an incantation meaning "Honored be the Wonderful Law of the Lotus Sutra," is a central practice of the group.
Ikeda exhorted followers to show strength in adversity, in the words of Nichiren, a medieval Buddhist monk who founded the school of Buddhism from which Soka Gakkai derives.
Though motivated by a sincere urge to help and spurred by a religious ethic that stresses social engagement, outreach may also present an opportunity for New Religions to improve their public relations.
Ever since Aum Shinrikyo, another new religion, shocked the nation by releasing deadly sarin gas in Tokyo's subway system in 1995, many Japanese have eyed religion in general with great suspicion. The attacked killed 12 and injured thousands of others.
The suspicion has been particularly keenly felt by new religions, many of which have historically struggled to win wider social acceptance.
In the case of Aleph, a new religion that grew from Aum Shinrikyo's remnants after its dissolution, the response to the earthquake seems like a careful gesture of redemption.
One day after the earthquake, Aleph issued a condolence message to the victims of the disaster. While this may not seem like much compared to the extensive relief efforts of other groups, it is a significant gesture given the powerful, negative emotions that the memory of Aum Shinrikyo evokes to this day.
Still, how many Japanese would be ready to accept aid from Aleph even more than 15 years after the Aum incident?
The concern is certainly understandable. But overlooking the extensive reach and strong humanitarian support of Japan's new religions understates their significant role and reach - and ignores a key part of the ongoing disaster relief effort.
The opinions expressed in this commentary are solely those of Barbara Ambros.