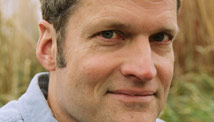 Editor's Note: Stephen Prothero, a Boston University religion scholar and author of "God is Not One: The Eight Rival Religions that Run the World," is a regular CNN Belief Blog contributor.
By Stephen Prothero, Special to CNN
Anyone who still believes that the Tea Party is about economics is not paying attention to what Tea Party partisans are drinking.
When it comes to money, the difference between the budgets that Democrats and Republicans want are miniscule - a few billion or so in a budget that will eventually come in at roughly $3.8 trillion. So why is this tiny difference worth shutting down the government? Because this game of chicken is not about money.
The old Religious Right put its cultural agenda front and center. It staked its identity on resisting the sexual libertinism of the 1960s. So it opposed abortion and homosexuality and stem-cell research.
Tea Party partisans have the same cultural agenda, but this incarnation of the Religious Right proceeds by stealth, in this case with riders to a budget bill - riders they know no Democratic president or Senate can ever accept.
So the current stalemate isn't about the money. It's about the determination of Republicans to cut funding for Planned Parenthood, National Public Radio and the Environmental Protection Agency - efforts that have absolutely nothing to do with the deficit.
Of all these hot button issues, the hottest concerns Planned Parenthood, a network of approximately 800 women's health centers.  Some of these centers (fewer than half) offer abortion services, but none actually uses federal funds to perform abortions, since using those funds for that purpose is already illegal.
All told, Planned Parenthood receives $330 million annually from the federal government. Assuming a budget of $3.8 trillion, cutting Planned Parenthood loose would reduce the federal budget by a whopping .0087%. To put that figure in perspective, A proportionate cut in the annual budget of the median American household would save each family a whopping 45 cents per year.
So we are not talking real money here. The ad that ran yesterday in Politico, Roll Call, The Hill and other publications calling for the "privatization" of Planned Parenthood and attacking its founder Margaret Sanger has nothing to do with money. It has everything to do with an effort to revive the culture wars - to return to the bedroom politics of the old Religious Right.
I have no objection to cutting the budget. I am not sure this is the time to do it, given how precarious the economy is. And I do find it hard to take budget cutters seriously when they refuse to consider raising revenues, since when my household budget comes under strain I always try both to cut back on spending and to find a little more income.
But that is not my complaint here. My complaint is that the people the American people have sent to the Capitol to pass a budget are not focusing on that task. They are not following the money to be budgeted for 2011. They are following a script written by social conservatives in the early 1980s.
As the Bible says, there is a time and a place for everything: "For everything there is a season, and a time for every purpose under heaven" (Ecclesiastes 3:1).
Regardless of what you think about the abortion question, you have to admit that this is not the time to revisit that question. It is not the time to debate Planned Parenthood. And it is not the time for an 11th-hour effort to prohibit the District of Columbia from using Medicaid funds to pay for abortions—something all states are permitted to do.
So please don't tell me that the Tea Party is focused like a laser beam on lowering taxes and cutting the budget. And if the government shuts down tonight, please don't tell me it's about the money. It's not the economy, stupid.
The opinions expressed in this commentary are solely those of Stephen Prothero.