Nearly 20 years ago, 76 people lost their lives during an FBI raid near Waco, Texas. CNN's Drew Griffin looks at those events at 8 ET/PT and 11 ET/PT Sunday night in "Waco: Faith, Fear & Fire."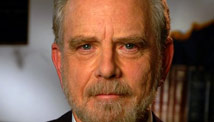 Editor's note: James T. Richardson, J.D., Ph.D., is Professor of Sociology and Judicial Studies at the University of Nevada, Reno, where he specializes in new religions. He is the coauthor of the forthcoming Saints under Siege (New York University Press).
By James T. Richardson, Special to CNN
I remember being struck by one of the early stories about 1993's siege of the Branch Davidian compound near Waco, Texas.
Shortly after an initial raid by federal authorities ended in a gun battle that left 10 dead (six Davidians and four ATF agents), a lengthy story appeared in my local paper, the Las Vegas Review Journal, about the history of the Davidian group, which had existed at Mount Carmel, Texas for decades.
The story noted that Branch Davidians were a spinoff sect of the Seventh Day Adventists, a Christian denomination. The term "cult" did not appear in the story at all. And yet the headline of this front-page piece screamed "Cult Standoff in Waco" in inch-high capital letters.
Some headline writer had decided that the Davidians were in fact a cult, no matter what the story said.