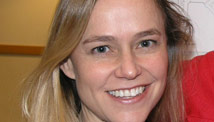 Editor's Note: Kristin Swenson, Ph.D., is Associate Professor of Religious Studies at Virginia Commonwealth University and author of Bible Babel: Making Sense of the Most Talked About Book of All Time.
By Kristin Swenson, Special to CNN
"True Grit's" stern little girl Mattie - shoot, the Coen Brothers' entire movie - dramatizes a single line of biblical text. And the way the film interprets that particular text makes that biblical verse directly related to the governor of Illinois' recent decision to ban the death penalty, a decision which was reportedly informed by the Bible.
The movie's and the Illinois governor's conclusions - about capital punishment in this case - are exactly opposite. While Mattie's justice requires death for the man who killed her dad, the governor's has no place for such execution. Yet both have biblical precedent.
So knowing about the Bible not only makes the movies more fun and enables critique of public policy, but it also paradoxically encourages you to think for yourself.