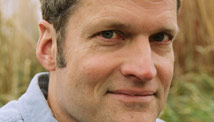 Editor's Note: Stephen Prothero, a Boston University religion scholar and author of "God is Not One: The Eight Rival Religions that Run the World," is a regular CNN Belief Blog contributor.
By Stephen Prothero, Special to CNN
I don't really care whether Donald Trump is running for president. But I am dying to see how Republicans respond to him.
Today's Republican Party draws on a wide variety of strands, and those strands pull it in different directions. The party's libertarian roots are visible in Paul Ryan and Rand Paul and other Ayn Rand aficionados who have classically favored maximizing individual freedom by cutting taxes and minimizing government.
Its roots in social conservatism and the Religious Right are visible in Sarah Palin and George W. Bush and their opposition to abortion rights.
These two strands conflict, of course, on questions of gay marriage and marijuana decriminalization - whenever the individual liberty so prized by libertarians bumps up against the efforts favored by social conservatives to Christianize the nation.
Although libertarians seem to be resurgent inside the party (though perhaps only on economic questions), social conservatives have been ascendant for the last generation. Do Republicans want government to stay out of wallets? Yes. Do they want government to stay out of our bedrooms? Not so much.
Another Republican strand, of course, is populism. As its name implies, this "-ism" always involves an appeal to the innate wisdom of the "people" over the book learning of "elites." But it has often carried class antagonisms as well, championing the interests of working-class Americans over those of the "well bred, well fed, well read and well wed."
The notion that "The Donald" can appeal to Joe Sixpack seems absurd on its face. But then again so does the notion that Republicans can appeal to ordinary Americans by drawing a line in the sand against allowing today's marginal tax rate for couples earning over $250,000 a year to return to 36% (from the current 33%).
But Trump's current appeal - a recent CNN poll showed him tied with Mike Huckabee at the top of the GOP heap - does seem rooted more in populism than in social conservatism or libertarianism. Why else would he keep returning to the "birther" question, and to quick-and-easy solutions to our economic problems, such as slapping a 25% tariff on Chinese goods or seizing Iraqi oil?
One of the great ironies of contemporary American politics is that Republicans are now the populist party. Not since the 1930s and Herbert Hoover has any major party been so committed to confusing the business of America with the business of business, but that party (the GOP) is successfully tagging President Obama and the Democrats with engaging in "class warfare." We seem to have forgotten that the class rage underlying populism is supposed to be of the poor against the rich.
A Trump run to the top of the GOP ticket would underscore this irony. It would be the icing on the cake, the fois gras on the steak, the penthouse in Trump Tower. By any metaphor, however, this is a defining moment for the GOP.
The party line on the Tea Party (and not just in Republican circles) has until recently been that its complaints are economic, not social. But these Tea Party partisans look a lot like like the old Religious Right.
Will they be able to embrace a man who has only recently found the true religion they favor?  Will they be able to overlook his prior support for abortion rights and civil unions for gay couples?
In a recent interview on the Christian Broadcasting Network, Trump said, "I believe in God. I am Christian. I think the Bible is certainly, it is THE book. It is the thing." In response to suspicions that he is an Easter and Christmas Christian at best, he also called himself a "Sunday church person."
Will that be convincing to social conservatives and Tea Party activists?  Or will it fall as flat as John Kerry's descriptions of his acolyte service as a teenager?
There are a heavenly host of questions about Donald Trump that we will get to ask and answer if he decides to run for president. But these are the questions his current flirtation raises for me: Is today's Republican Party about jobs or bedroom issues? Is it focused like a laser beam on reducing taxing and spending? Or is it preoccupied with reducing abortions and same-sex marriages?
Thanks to Donald Trump, it looks like we are going to find out.
The opinions expressed in this commentary are solely those of Stephen Prothero.