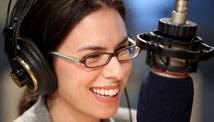 Editor's Note: Danielle Elizabeth Tumminio is ordained in the Episcopal Church and has taught a variety of educational institutions, including Yale University. She is also the author of "God and Harry at Yale: Faith and Fiction in the Classroom."
By Danielle Elizabeth Tumminio, Special to CNN
In my last Belief Blog post, I expressed concerns about the cost of the upcoming royal wedding to taxpayers. Two days later, a friend e-mailed me (and I paraphrase):
You are in no place to criticize expensive weddings. You wear a diamond the size of a kiwi, the caterer served lobster profiteroles, a bagpiper led everyone in a procession from the church to the catering hall, and your whitened teeth looked as unnatural as Eva Longoria's.
Though personal finances and not taxpayer dollars paid for our wedding, her words exhumed the Dr. Faust-style angel-devil debate between Danielle the Priest and Danielle the Bride that dominated my engagement. Observe:
Danielle the Priest: Your ring is too big, and child slaves probably mined the diamond.
Danielle the Bride: It was my mother's, and my parents didn't know about diamond industry ethics 40 years ago.
Priest: You should still sell it and give the money to a struggling nonprofit.
Bride: I'm not selling a family heirloom. Besides, we offered a tithe of the wedding cost to charity instead of giving favors.
Priest: Two words for you: Lobster profiteroles.
Bride: They were an included hors d'oeuvres.
Priest: Ordering pizza in the backyard would have been cheaper than a catered reception with lobster profiteroles.
Bride: I tell you — we didn't pay any extra for the lobster profiteroles.
Priest: It still would have been cheaper.
Bride (growing flustered): My dress was inexpensive, and we had a DJ, not a band.
But the truth is that however much Danielle the Bride tries to justify the bagpiper (a tribute to Scotland, where we met), the whitened teeth (free gift from the dentist), or the lobster profiteroles, my wedding was not cheap (though Danielle the Bride points out that it fell within the average price range of a Northeastern nuptial affair).
So is it acceptable for a priest — or any Christian, for that matter — to spend lavishly on a wedding while much of the world lives in poverty, and while Jesus harkens that, "If you wish to be perfect, go, sell your possessions, and give the money to the poor?"
Well, there are a couple of ways to respond.
One is to say: The bridal bliss-seekers have no choice when the word "wedding" puts dollars signs in the eyes of professionals ranging from bands to bakers.
Despite national economic woes, wedding prices rose 23% in 2010 and 73% from 1990-2005, far exceeding cost of living increases. So even while most people strive to plan economically, budget bending is often necessary.
One could also say that it's human nature to throw lavish weddings.
In Libya, nuptials involve upwards of 3,000 guests needing meals for several days. And with people taking out loans for trousseaus and multi-day feasts in India, one minister of parliament, Rayapati Sambasiva Rao, tried to create government restrictions on weddings, saying they are "a vulgar display of wealth" in a country riddled with poverty.
Still, billionaire Lakshmi Mittal spent more than $55 million for his daughter's knot tying. The luxury items: 1,000 silver-boxed invitations, flights for guests from India to France, and rental of the opulent French palace Versailles.
Though the definition of extravagance varies by culture — in Iowa, it may mean hiring a mobile grill to prepare pulled pork, and in India we may see silver-boxed invites — many humans feel that matrimony is a time to splurge.
So if a Christian really wants to think about wedding ethics, perhaps it's best to return to the good ol' WWJT: What would Jesus think?
Well, Jesus might note that even 2,000 years ago, weddings were elaborate.
Consider the nuptial feast at Cana, where Jesus' miracle-water-turned-expensive-wine gift would have been seen as a pinnacle of indulgence. To serve high quality alcohol after guests were already drunk — what a luxury!
Interestingly, we don't see Jesus taking the water-wine to a liquor store, selling it off and giving the profits to the poor. Jesus is perfectly happy to waste resources on a good party.
So is Jesus not following his own advice? "If you wish to be perfect, sell everything and give the money to the poor … but first, let me offer this costly and consumable wedding gift," we can hear him say.
Though I can't put words in Jesus' mouth, perhaps the reason he allows for indulgent weddings is, ironically, because there is so much spiritual and physical poverty in the world.
It's hard to live here on Earth, knowing how people around us suffer, knowing how we suffer. So when something worth celebrating comes along — like two people willing to love each other through hardships they can't even imagine — splurging a bit is OK.
Love, Jesus seems to say, might be worth some extravagance.
Jesus also justifies extravagance in the service of others. So when a woman from Bethany pours pricy oil on Jesus' head, he sees her gift in terms of abundant kindness, not in terms of lost money for the poor.
Translating this story to our time, we might say that wedding costs are excusable when they are in the spirit of hospitality to one's neighbor.
So does that mean profligate spending at weddings is always justified? No, it doesn't.
Danielle the Priest sermonizes that we have to be mindful of how our actions affect not just our immediate neighbors but also our global ones. (Danielle the Bride chimes in that more and more people are buying recyclable invitations, substituting donations for favors, and creating charity registries.)
Still, the most compelling reason to argue against expensive weddings is that while many things needed for a memorable wedding cost money, the most important ones — a kiss at the altar, a mother's tear as she sees her son make a lifelong commitment — are free.
Nonetheless, on a special occasion, Jesus might be down with a lobster profiterole.
The opinions expressed in this commentary are solely those of Danielle Elizabeth Tumminio.