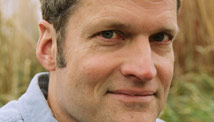 Editor's Note: Stephen Prothero, a Boston University religion scholar and author of "God is Not One: The Eight Rival Religions that Run the World," is a regular CNN Belief Blog contributor.
By Stephen Prothero, Special to CNN
Shortly after we learned of the death of Osama bin Laden, U.S. officials said his body would be treated in accordance with Islamic traditions. What those officials did not say is that there are two Islamic burial traditions: one for ordinary Muslims and another for martyrs.
For ordinary Muslims, the body is washed and then wrapped in a plain white shroud for burial. For martyrs, however, the body is not washed and it is buried in the clothes the martyr was wearing when he died. This is because a martyr's blood is a badge of honor — proof positive that he died in service of Islam.
This matters because according to Islamic teaching, once ordinary people are buried they must wait for the resurrection at the end of time before they can be judged worthy of Paradise or deserving of hellfire. Martyrs, by contrast, go directly to Paradise.
In his speech to the nation, President Obama said bin Laden was "not a Muslim leader" but a "mass murderer of Muslims." In other words, he did not die a martyr. Bin Laden's sea burial communicated this same message.
According to U.S. officials, his body was washed and placed in a white sheet before being put in a weighted bag. A military officer read some religious remarks, which were translated into Arabic, before his body was released into the sea.
Burial on land is the Islamic custom, and cremation is forbidden for Muslims. But sea burial is allowed in extraordinary circumstances - for example, when a pilgrim on the Hajj to Mecca dies on board a ship at sea.
In this case, the United States maintains that it could not find a country willing to take bin Laden's body inside the narrow time frame dictated by Islamic custom — Muslims are typically buried quickly, ideally before the next morning — so they buried him at sea.
Administration clarifies bin Laden sea burial
Another reason for the sea burial was to avoid the spectacle of a shrine to global terrorism.
The only thing more hazardous to U.S. national security interests than a living bin Laden would have been a dead bin Laden, enshrined at some newly sacred space as a martyr to Islamic extremism. Such a site would have drawn pilgrims from across the Muslim world and become a place far more powerful than bin Laden's hideaway in Abbottabad, Pakistan.
Traditional funerary prayers ask God for forgiveness and mercy for the deceased.  Whether U.S. military officers did that on behalf of bin Laden before easing his body into the sea is not yet known.
The opinions expressed in this commentary are solely those of Stephen Prothero.