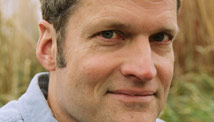 Editor's Note: Stephen Prothero, a Boston University religion scholar and author of "God is Not One: The Eight Rival Religions that Run the World," is a regular CNN Belief Blog contributor.
By Stephen Prothero, Special to CNN
Today in my "Death and Immortality" course at Boston University we were supposed to be discussing suicide and euthanasia. Instead we spoke of the death of Osama Bin Laden, the celebrations that followed in its wake and the Facebook war that broke out later concerning the propriety of "celebrating death."
Many of my students partied in the streets and on nearby Boston Common after President Barack Obama announced to the world that bin Laden was dead. Others found those celebrations not only inappropriate but morbid - fit for Mardi Gras, perhaps, but not for the demise of a fellow human being, however odious.
When I polled the class, my students were split almost precisely down the middle on this question. Some felt "uneasy" and "uncomfortable" with the parties (which one student insisted were actually patriotic "rallies"). Others thought what was being celebrated was not death but justice; finally, America had a victory in the war on terror: "Mission Accomplished."
When I turned on the television on Sunday night and saw the impromptu partying, I cringed. I wasn't sure why, but I didn't like the optics.
A student today helped to clarify my reaction. It looked to her - and to me - like images we had seen before: people celebrating in the streets in the Muslim world after the 9/11 attacks. Have we become, she and I thought, like them?
Another student said that all the liberal hand-wringing about the propriety of the parties (including my own) was rooted in an inability to face up to our shared humanity. It is human to get angry. It is human to want revenge. It is human to hate your enemies, and to throw your hands in the air in exultation after they are killed.
Still, I couldn't help noticing that the contingent in favor of the partying seemed farther removed from the events of 9/11. Students from New York City who had lost friends or family members on 9/11 - including one who said she went to 15 funerals in the days after the attacks - were in general more somber and reflective. Instead of celebrating bin Laden's demise, it seemed, they were reliving the horrors of that day.
I didn't lose any close friends on 9/11. But I thought that the visuals of drunken Americans chanting mindless (and often vulgar) slogans were not in American national security interests. There are lots of people around the world who hate America, and this was doing nothing to make us any more likeable.
But the key reasons for my disquiet were more psychological than strategic. I just don't feel comfortable celebrating anyone's death.
I think it comes down to an awareness of our shared mortality; the death of another human being reminds me of my own. And that is not a cause for celebration.
But the main reason I felt uncomfortable watching the bacchanalia in front of the White House and on Boston Common is because when it comes to death –anyone's death - I feel I am in the presence of a great mystery, perhaps the great mystery of human life. And at least for me the appropriate response to that mystery is awe.
One of my students (she was in the anti-partying contingent) said that moments like this should lead us first and foremost into reflection. That is precisely what my students did for me today.
The opinions expressed in this commentary are solely those of Stephen Prothero.