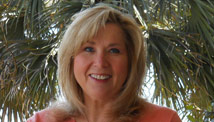 Editor's Note: Karen Spears Zacharias is the author of After the Flag has been Folded, serves on the national advisory board for the Vietnam Veterans Memorial Fund and blogs at Patheos.com.
By Karen Spears Zacharias, Special to CNN
The news that Osama bin Laden is dead sent throngs of Americans into the streets hooting and hollering like Super Bowl revelers.
Such a reaction is understandable given the tedious hunt our military has conducted. We should applaud them and their families for the sacrifices they have made and that they continue to make.
No disrespect to President Barack Obama or former President George W. Bush, but it is through the relentless efforts of our military, their unwavering commitment to duty, their love of country and each other that this particular mission has been accomplished.
Certainly the families of those slain in New York's Twin Towers, the Pentagon, and that Pennsylvania field on 9/11 have earned the right to raise their hands in jubilation that the man who masterminded the slaughter of their loved ones has now met a justifiable end.
There are some who are rejoicing because they believe that the death of Bin Laden will usher the world into a new era of peace. CNN national security analyst Peter Bergen said that Bin Laden's death is huge. "Killing Bin Laden is the end of the war on terror," he said this week.
Read more CNN Belief Blog coverage of Osama bin Laden's death.
But here, in this household, the news of bin Laden's death was not met with fists pumps or high fives. The news laid me out flat. Forehead to the floor. Praying. Weeping. More praying.
Yes, I'm grateful that our military has stopped bin Laden. If there is one thing I understand completely it is the sacrifices our nation's military have made. I was 9-years-old when my father, Staff Sgt. David Spears, was killed in Vietnam's Ia Drang Valley.
In March 2003, I was returning from an emotional trip to Vietnam to visit my father's battlefield when President Bush gave the order to invade Iraq. I watched his address on a wide-screen television in Singapore's airport.
I realized in that moment that there would be a whole new generation of children who would grow up as I did - the collateral damage of yet another hotly contested war.
Follow CNN's Belief Blog on Twitter.
I knew it would be a long and drawn-out mission because, as with Vietnam, we simply didn't begin to understand the complexities of waging war in the Middle East, among a people whose traditions and culture are so vastly different than our own.
It is for our military and their families that I have been praying. Bergen might think that bin Laden's death represents an end on the war on terror, but I disagree.
While Obama was announcing bin Laden's death, our nation's military bases were put on a heightened security status. Retaliation is a given. Anyone who thinks otherwise does not understand what we are up against.
A war on terror is not about capturing people and killing them. It's about capturing the hearts of a people and changing them. Until we understand that, we can't possibly defeat terrorism.
Bin Laden's death, while justified, doesn't mark the end to the reign on terror. Sure, it's easy enough to mark bin Laden up as a lone nut job. Whacked. Three bricks shy of a load.
It's tougher to consider that a boy who had been raised in a good home - a home where faith was preached and practiced, a home where education was encouraged and lauded, a home where charity was instilled and cultivated - grew up to hate so much.
But then we only have to look at Virginia Tech or Columbine to find our own homegrown terrorists.
Yes, there is a collective sigh of relief we share over the death of bin Laden. One more evil man stopped dead in his tracks. But once this frat party ends, we are still faced with the unanswered questions: Why did bin Laden hate us so? What were the reasons he wanted to harm us?
Was it our values and the faith we tout so frequently, as some have suggested? Or our hypocrisy? We preach democracy while supporting tyrants. We preach opportunity while turning a blind eye to corporations that exploit their workers. We preach virtue while exporting a culture that is saturated with sex and violence and rampant consumerism. Perhaps bin Laden felt threatened by all that.
Is there a better, more productive way to diffuse the wrath of terrorists, a way that won't require the lives of thousands of troops, and the loss of limbs and brain function to hundreds of thousands of others?
Military action might be a necessary component but it is never going to bring about long-term security. There is no such thing as "winning the war on terror." The inequalities of our world's economic and health conditions fan the flames of hatred among the disenfranchised and underprivileged.
We will only change their attitudes as we build diplomatic, humanitarian, economic and personal relationships, allowing for our differences and respecting each other in the process. That's not appeasement. That's compassion.
Failing that, it seems to me that bin Laden's death will not usher in a new era of prolonged peace. Instead, it will only ensure there will be more slaughter to follow as those seeking to avenge his death follow our lead, as we sought to avenge the deaths of those lost on 9/11.
This isn't the way to peace. This is tit-for-tat retribution.
I hope once all this revelry ends, you'll join me in prayer for our troops, for our nation and for the pursuit of peace that provides understanding.
The opinions expressed in this commentary are solely those of Karen Spears Zacharias.