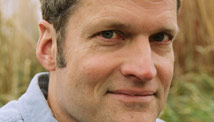 Editor's Note: Stephen Prothero, a Boston University religion scholar and author of "God is Not One: The Eight Rival Religions that Run the World," is a regular CNN Belief Blog contributor.
By Stephen Prothero, Special to CNN
Images matter.
They matter to Greek Orthodox Christians who see the power of God in icons. They matter to devotional Hindus for whom the key moment in worship — darshan, or "sacred seeing" — comes when you look an image of the divine in the eye.
So the question of whether to release the death photos of Osama bin Laden is not a trivial one. It affects how bin Laden will be remembered — as a shahid (martyr), as "a mass murderer of Muslims" (as President Obama called him on Sunday night) or as something else altogether.
I think the president's decision not to release photos of bin Laden's corpse was a good one. In this era of digital photography and Photoshop, photographs do not prove much. And they prove nothing at all to conspiracy theorists.
So circulating a photograph of bin Laden bloodied by U.S. troops would almost certainly do more harm than good, not least by fueling the perception that the mastermind behind the 9/11 attacks is a martyr for true Islam.
But the absence of a death photo does not mean there will not be photos to remember bin Laden by. In fact, the iconography already seems to be emerging, and, at least for me, it is troubling.
The Time magazine cover art of Bin Laden with a red X over his face, along the lines of Time's May 7, 1945, cover of Adolf Hitler X'ed out, presents a mug shot of sorts of the jihadist hero.
But the most commonly circulating photographic image seems to be the one that ran on the cover of the New York Daily News (under the headline "Rot in Hell!") and the New York Post (under "Got Him!").  It also appeared on the covers of the San Francisco Chronicle and the San Francisco Examiner, and on many other covers worldwide.
While the Time mugshot shows bin Laden looking straight into an imagined camera, this other image depicts him, bearded and turbaned, looking off into the distance - perhaps out into the future, or toward God. The spirit of the image is contemplative rather than combative, and the mode is spiritual rather than militant, as if we are intruding on a private moment this man is having with his maker.
When I saw this image, I was reminded of another iconic image: Warner Sallman's "Head of Christ."
This image, which according to its publishers (Kriebel & Bates) has been reproduced more than 500 million times, depicts Jesus looking a bit farther to the side, but he, too, seems engaged in contemplation. Once again, we onlookers are made to feel that we have intruded on his private dealings with the divine.
The setting is more luminescent than in the bin Laden photo. In fact, the halo effect is unmistakable. But in both cases what we are witnessing is religious iconography reminiscent of Catholic images of the saints or Hindu images of the divine. I do not know why newspaper editors around the world are choosing to run this image, but their choices matter.
Iconic historical events always seem to produce iconic images. The killings at Kent State on May 4, 1970, will forever be remembered by John Paul Filo's Pulitzer Prize-winning photo of a 14-year-old girl (Mary Vecchio) wailing over the corpse of a student (Jeffrey Miller).
The June 5, 1989, photo by Jeff Widener of the Associate Press of a man standing in front of a column of tanks in Tiananmen Square will forever symbolize that failed uprising in China.
How will we remember bin Laden? That depends on which image takes root in our collective imagination. For now, I am glad that the image of bin Laden is not one of him shot in the head by U.S. Special Forces. But I also hope it is not the image of a holy man who has dedicated his life to God.