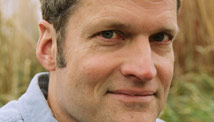 Editor's Note: Stephen Prothero, a Boston University religion scholar and author of "God is Not One: The Eight Rival Religions that Run the World," is a regular CNN Belief Blog contributor.
By Stephen Prothero, Special to CNN
All presidential candidates have flaws. But American voters want their presidents to seem presidential. What that means is that they want their presidents to look like them. Or, to be more precise, to look like they imagine themselves to be.
On this score, at least, the emerging GOP presidential field has three strikes against it.
Likely contender Mitt Romney may be tall, dark and handsome, but he didn't do himself any favors by equivocating last week about the Massachusetts health care plan he signed into law as governor—a plan some are now referring to as Romneycare. Moreover, he is vulnerable for his resume as a moderate Republican.
But the real challenge for Romney, who is a member of the Church of Jesus Christ of Latter-day Saints, continues to be his religion.
Yes, the First Amendment guarantees religious freedom, and there is no religious test in the Constitution. But many on the Religious Right think that Mormons aren't really Christians and many on the secular left think Mormons are too conservative.
According to a 2007 Gallup poll, 24% of Americans would not vote for an otherwise qualified Mormon nominated by their party for president. And that is bad news not only for Mitt Romney but also for President Barack Obama's former Ambassador to China, Jon Huntsman, who is another Mormon mulling a presidential bid.
In this same 2007 Gallup poll, Americans were asked whether they would vote for an otherwise qualified candidate who was married for the third time. Thirty percent said no.
The question was designed to address the potential candidacy of Newt Gingrich, who has been divorced twice and married three times, and who officially launched his presidential campaign last week. Now it now applies as well to Donald Trump, who is also working on marriage number three.
Although the divorce rate in the United States is approaching 50%, Americans have elected only one divorced president: Ronald Reagan. That's bad news as well for Indiana governor and potential 2012 candidate Mitch Daniels, who was divorced from his first wife in 1994 before reconciling with and remarrying her in 1997.
Speaking of Daniels, there is that pesky problem of his height, which is officially 5 foot, 8 inches.
Study after study has shown that tall people make more money and rise higher in the corporate ranks than short people do. This bias is so clear, and so palpably unfair, that a Harvard economics professor N. Gregory Mankiw has argued for a tax on tall people.
But this heightism, if you will, is also clear in the Oval Office. Many of America's greatest presidents — John F. Kennedy, Ronald Reagan, George Washington, Franklin D. Roosevelt — have stood 6 feet or taller. And Abraham Lincoln towered above his fellow citizens at 6-foot-4.
Short men, by contrast, don't usually get elected president. The last president who was substantially below average in height was Benjamin Harrison, elected in 1888. Short men who have managed to sneak into office have not fared as well as their taller colleagues (Jimmy Carter stands a bit over 5-foot-9).
Mitch Daniels, through no fault of his own, is a lesser man. President Obama, for the record, is 6-foot-1.
The opinions expressed in this commentary are solely those of Stephen Prothero.