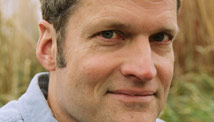 Editor's Note: Stephen Prothero, a Boston University religion scholar and author of "God is Not One: The Eight Rival Religions that Run the World," is a regular CNN Belief Blog contributor.
By Stephen Prothero, Special to CNN
If you want to see how American evangelicalism has lost its way, you need look no farther than Billy Graham and his son Franklin. Billy Graham was a powerful preacher of the gospel. Franklin Graham is a political hack.
Billy Graham, now 92, was released from a hospitalization for pneumonia earlier this week, but I will always remember him as a vibrant young revivalist who mesmerized me, and hundreds of millions of others, through his televised crusades.
He was somehow square and hip at the same time–he more than held his own in a conversation with Woody Allen in 1969 television special—and he challenged us to devote our lives not to money or power but to God.
Billy Graham was by no means uninterested in politics. Dubbed the pastor to presidents, he prayed with Democratic and Republican chief executives alike—every one of them since Harry Truman. His rabid anti-communism mellowed with age, and he never forgot that preaching was his real calling.
Franklin Graham is a very different man.
In recent years, he has garnered more attention for bashing Islam (as "a very evil and wicked religion") than for preaching Christianity. And in recent months he has taken the art of embarrassing himself (and his family) to new lows.
In April, when asked by ABC's Christiane Amanpour about a possible presidential run by Donald Trump, he said, "The more you listen to him, the more you say to yourself, you know, maybe the guy's right."
When asked in this same interview about President Obama's Christianity, he called the president's profession of faith into question, saying that for Obama "going to church means he's a Christian" while for him "the definition of a Christian is whether we have given our life to Christ."
Graham then punched his carnival barker card by parroting the same sort of "birther" nonsense Trump was pedaling at the time, saying that Obama had "some issues to deal with" in terms of proving he was born in Hawaii.
"I was born in a hospital in Asheville, North Carolina, and I know that my records are there. You can probably even go and find out what room my mother was in when I was born. I don't know why he can't produce that," Graham said.
All this is to say that the more I listen to him, the more I feel sorry for his dad.
I am not an evangelical but I respect Billy Graham. I think he is a good man. I know he gave voice to anti-Semitic prejudice in the White House with President Richard Nixon. But I want him to be remembered well.
His son is making that difficult.
A few days after the White House objected to the comments he made to Amanpour, Franklin Graham appeared on Fox News. "I'm an evangelist," he said. "I want to preach the gospel of Jesus Christ that God so loved the world that he gave his only begotten son that who so ever believe in him shouldn't perish, but have everlasting life."
What I am suggesting is that he listen to his own words. And to those of his father, who when asked to join Jerry Falwell's Moral Majority said no.
He said no because, in his words, "Evangelists cannot be closely identified with any particular party or person. We have to stand I the middle in order to preach to all people, right and left."
Just a few days ago, the Dallas-based megachurch pastor T. D. Jakes told CNN's Richard Martin much the same thing. When asked about Franklin Graham's refusal to take Obama's profession of Christian faith at face value, Jakes said he was "disappointed" by Graham's "insulting" comments.
"I wish he had the diplomacy of his father, who brought the gospel to people without being nuanced by politics, because when you do those things you offend people that you are actually called to save and to serve," Jakes added.
I don't always agree with Jakes, but I'm with him on this one.
Franklin Graham has a choice to make. He can continue to embarrass himself and his father by continuing to try to embarrass the Democrats. Or he can be about his father's business.
The opinions expressed in this commentary are solely those of Stephen Prothero.