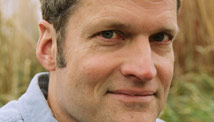 Editor's Note: Stephen Prothero, a Boston University religion scholar and author of "God is Not One: The Eight Rival Religions that Run the World," is a regular CNN Belief Blog contributor.
By Stephen Prothero, Special to CNN
Before President Obama's Arab Spring speech on Thursday, White House officials hinted that the president would focus largely on economic matters. But Obama actually sounded more like a preacher than an economist.
In his "New Beginning" speech at Cairo University in June 2009, Obama spoke respectively and repeatedly of Islam. He began with "Assalaamu alaykum" ("peace be upon you"). He referred to "the holy Quran" five times. And he recalled his own experiences hearing the call to prayer as a boy in Indonesia and working alongside Muslims as a community organizer in Chicago.
Perhaps most importantly, he tried to look like a fair broker between Israel and the Palestinians, calling America's bond with Israel "unbreakable" while describing the situation of the Palestinian people as "intolerable."
In Thursday's Cairo 2.0 speech, he promised to show the Muslim world the money, pledging billions in loan relief and loan guarantees to Egypt.
He also continued to portray himself as a fair mediator between Israel and the Palestinians, telling the Palestinians that "efforts to delegitimize Israel will end in failure" and telling Israelis that "the status quo is unsustainable, and Israel too must act boldly to advance a lasting peace."
Most importantly, however, he sided Thursday with idealists rather than realists, stating that "America values the dignity of the street vendor in Tunisia more than the raw power of the dictator." He called out not just enemies in Libya but also friends in Yemen and Bahrain. He spoke twice about "the moral force of non-violence," referred repeatedly to self-determination and insisted that "our support for these principles is not a secondary interest."
"Our message is simple," he said. "If you take the risks that reform entails you will have the full support of the United States."
Obama also advanced a narrative about the universal struggle for human rights that ran from the American Revolution and the Civil War through Tunis and Cairo and beyond. He likened the actions of the Arab Spring rebellion to "the defiance of those patriots in Boston who refused to pay taxes to a King, or to the dignity of Rosa Parks as she sat courageously in her seat."
The true martyr here, he said, is not Osama Bin Laden but Mohamed Bouazizi, the Tunisian street vendor who sparked the Arab Spring by setting himself on fire.
Throughout the speech, Obama paid a lot of attention to religion. He spoke of Americans being bound to the region by forces of economics, history, and faith. Among the universal human rights he championed was the freedom of religion. And he denounced both intimidation of Coptic Christians in Egypt and the destruction of Shia mosques in Bahrain.
Taking a page out of his Cairo 1.0 speech, he spoke of the Middle East as "the birthplace of three world religions." "In Tahrir Square, we heard Egyptians from all walks of life chant, 'Muslims, Christians, we are one.'" he said. "America will work to see that this spirit prevails – that all faiths are respected, and that bridges are built among them."
Now that this speech has been delivered, it will of course be parsed. Members of Congress will grouse about giving American money for economic development in Egypt when our own economy is on the rocks. On Friday, in his meeting with Obama, Israeli Prime Minister Benjamin Netanyahu will doubtless complain about the president's insistence that the borders for the future Palestinian state "should be based on the 1967 lines with mutually agreed swaps."
In the end, however, the lasting importance of this speech comes down to the story Obama was telling here—a multi-generational, global story that ties the Arab world, the Arab Spring and the Islamic religion to the story of America's own march toward freedom. We have been there, he told the Arab street, in our own revolution and our own civil war. So we are with you today.
Whether they buy this is of course another story.
According to a Pew Global Attitudes Survey released a few days ago, views of the United States remain negative in all the Muslim-majority nations surveyed, with the notable exception of Indonesia. Majorities or pluralities in Turkey, Egypt, Jordan, Lebanon, Indonesia, Pakistan, and the Palestinian territories disapprove of his handling of calls for change in the Middle East.
So it is doubtless an uphill battle. But calling street vendor Mohamed Bouazizi the Rosa Parks of the Middle East is a good start.
The opinions expressed in this commentary are solely those of Stephen Prothero.