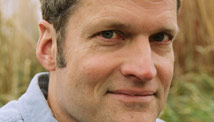 Editor's Note: Stephen Prothero, a Boston University religion scholar and author of "God is Not One: The Eight Rival Religions that Run the World," is a regular CNN Belief Blog contributor.
By Stephen Prothero, Special to CNN
A few months ago I spoke at an interfaith forum at the University of North Alabama. One of the speakers on my panel was Ossama Bahloul, imam of the Islamic Center of Murfreesboro.
Bahloul began his talk by observing that God must have a sense of humor to have given him a name as problematic as Ossama. But the heart of his talk concerned the compatibility of Islam with American values.
What surprised me about Bahloul, in both his public talk and our private conversations, was his deep and abiding faith in America. Signs at the construction site for his planned mosque had been vandalized twice and federal investigators had determined that a fire at the site was intentionally set. Efforts to build that mosque, appropriate for a growing congregation that had been active in the area for roughly two decades, were met not only with protests but also with a lawsuit.
Follow CNN's Belief Blog on Twitter