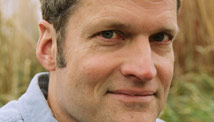 Editor's Note: Stephen Prothero, a Boston University religion scholar and author of "God is Not One: The Eight Rival Religions that Run the World," is a regular CNN Belief Blog contributor.
By Stephen Prothero, Special to CNN
What would Jesus think of the GOP budget now before the Senate? Not much, says a consortium of Protestant bishops.
In what is becoming something of a pig pile on the GOP from the Christian Left, more than two dozen bishops from mainline Protestant denominations sent a letter to Congress today denouncing proposed Republican budget cuts as "morally indefensible."
Following on missives from Catholics to House Speaker John Boehner, from Catholics and evangelicals to Budget Committee Chairman Paul Ryan and from the U.S. Conference of Catholic Bishops to Congress as a whole, Protestant leaders such as the Presiding Bishop of the Episcopal Church, Katharine Jefferts Schori, are advancing the argument that the GOP budget is an immoral document.
Insisting that the term values has relevance beyond such issues as abortion and homosexuality, bishops from the Episcopal Church, the Evangelical Lutheran Church in America and the United Methodist Church call in their letter on members of Congress to "come together across partisan lines to shape a budget that defends human dignity and basic economic security for all Americans."
"If the moral measure of a just society is found in how we treat the most vulnerable," the bishops continue, "the budget proposal passed by the House of Representatives, which the Senate will vote on this week, fails the basic tests of justice, compassion and a commitment to the common good."
As the GOP's budget heads toward a Senate vote, a variety of other groups on the Christian Left are appealing to the Christian consciences of America's lawmakers, urging them to listen more to the words of Jesus and less to the libertarian novels of Ayn Rand, whom Ryan lauded in 2005 as "the reason I got involved in public service."
The American Values Network, for instance, is telling Ryan's supporters on Capitol Hill that they have to choose between Ryan's budget, which they say is inspired by the libertarian Rand, and a more Christ-like approach.
A Faith in Public Life blog is calling Paul Ryan and Ayn Rand "an unholy alliance" while the American Values Network's website says, "The choice is simple: Ayn Rand or Jesus Christ. We must choose one and forsake the other."
The opinions expressed in this commentary are solely those of Stephen Prothero.