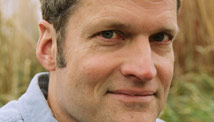 Editor's Note: Stephen Prothero, a Boston University religion scholar and author of "God is Not One: The Eight Rival Religions that Run the World," is a regular CNN Belief Blog contributor.
By Stephen Prothero, Special to CNN
Over the last year or so, I have read repeatedly that the Christian Right has gone the way of Netscape, Betamax and the buggy whip. The Tea Party phenomenon and the deficit crisis together redirected the GOP from cultural issues to economic ones.
Or so goes the conventional wisdom.
This wisdom is foolishness, for two reasons.
Exhibit A is the long list of Republican speakers for the Faith and Freedom Coalition conference being held this Friday and Saturday in Washington, DC.
The Faith and Freedom Coalition is the brainchild of the one-time wunderkind of Christian Right, Ralph Reed. The former head of the Christian Coalition, which he ran from its founding in 1989, Reed went into political purgatory in 2005-06 after a failed run for lieutenant governor in Georgia. He was further tainted by a scandal swirling around the lobbyist Jack Abramoff, whom he worked with on Indian gambling .
But he is resurrecting himself at this conference, which has managed to line up virtually every Republican presidential candidate to address the concerns of America's social conservatives.
Some of the speakers are no surprise. Michele Bachman and Tim Pawlenty, both social conservatives from Minnesota, are darlings of the Christian Right, as is the former Pennsylvania Senator Rick Santorum. But other scheduled speakers, including Ron Paul, Rand Paul, Mitt Romney and John Huntsman, are typically seen as either libertarians or moderates.
I'm not sure how to classify Donald Trump and Glenn Beck (broadcast conservatives?), but according to the Faith and Freedom Coalition website, they'll be there too. So will House Speaker John Boehner and House Majority Leader Eric Cantor.
Exhibit B is polling data.
Survey after survey has shown not only that the Tea Party is socially conservative but that it is even more socially conservative than the GOP as a whole.
In a February poll, the Pew Forum on Religion & Public Life found that Tea Party supporters are more likely than Republicans as a whole to say that they think abortion should be illegal in most or all cases. They are also more likely than all Republicans to say that religion is the most important influence on their opinion on same-sex marriage.
This Pew study also concluded that the Tea Party draws "disproportionate support from the ranks of white evangelical Protestants."
So what does this say about the GOP's ongoing dance with the Christian Right? It says that the culture wars aren't over, and that the way to the Republican nomination still runs through the spiritual and political heirs of Jerry Falwell.
Unless, of course, it runs through Sarah Palin's tour bus.
Palin is the only real GOP powerhouse who has not signed on to the Faith and Freedom Coalition event. In her case, the thinking may be that her credentials among religious conservatives are so burnished she doesn't need anyone to buff them, not even a resurrected Ralph Reed.
The opinions expressed in this commentary are solely those of Stephen Prothero.