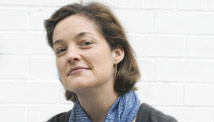 Editor's Note: Susan Wise Bauer is a historian and writer whose books include The Art of the Public Grovel: Sexual Sin and Confession in America.
By Susan Wise Bauer, Special to CNN
It's a familiar scene by now: The politician is caught with his pants down, even if his boxers are still up. He feints, spins, lies and ducks. And then, finally, he breaks down in tears, apologizing to us, to his wife, to his constituency and, occasionally, to his God.
The sequence is monotonously predictable, but we're still riveted.
And with good reason. A politician's confession uncovers a vital truth about his relationship with us, the voters who put him into office.