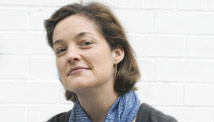 Editor's Note: Susan Wise Bauer is a historian and writer whose books include The Art of the Public Grovel: Sexual Sin and Confession in America.
By Susan Wise Bauer, Special to CNN
It's a familiar scene by now: The politician is caught with his pants down, even if his boxers are still up. He feints, spins, lies and ducks. And then, finally, he breaks down in tears, apologizing to us, to his wife, to his constituency and, occasionally, to his God.
The sequence is monotonously predictable, but we're still riveted.
And with good reason. A politician's confession uncovers a vital truth about his relationship with us, the voters who put him into office.
On a scale of one to ten, Rep. Anthony Weiner's sexting doesn't exactly top out on the sexual depravity meter. But it still reveals a willingness to use his power — the power that the voters handed over to him, to use for the public good — for his own selfish ends.
He trawled the internet as "RepWeiner," not as "Tony." The photos he reportedly sent to Meagan Broussard were filled with reminders of his status, most notably snapshots of the Clintons in the background.
Read: Weiner's wife a top Hillary Clinton aide
As the American public, we have the right to be upset by this, even if the behavior itself is more adolescent than depraved. When we place a politician in office, we give him authority over us. If he uses that authority for his own gain, rather than for our good, we should object.
The question is: can he hear our objections? And how will he react?
Enter the confession of sin.
Public confession is an act of humility. It is an act which lays down all power, giving it back to the people who handed it over in the first place. It is an act which admits that the politician is no better than us. In that act, Anthony Weiner failed.
Consider the words he used at the Monday press conference at which he admitted to carrying on inappropriate online relationships with several women: I have made terrible mistakes. I panicked. Hugely regrettable mistake. Inappropriate conversations. Terrible judgment.
Consider the words he did not speak: I sinned.
To understand why those unspoken words are so powerful, we have to go back to the evangelical tradition that underlies them. In the United States, public confession was first practiced in revival meetings, where 18th and 19th century preachers encouraged believers to confess to their sin in the presence of their Christian brothers and sisters.
Opinion: Weiner's lies, not tweets, did him in
This confession, meant to refresh their faith and bring them (in the words of 18th century Puritan minister Jonathan Edwards) "new, remarkable comfort," was an admission of equality. All believers were fallen. All were forgiven by grace alone.
American evangelicalism — which moved, in the 20th century, from the sanctuary to the airwaves — has always been an intensely democratic movement. The complete equality of all mankind in the sight of God is one of its most compelling doctrines; and that egalitarianism is a doctrine which transfers seamlessly into American public life.
"All men are created equal," Thomas Jefferson wrote, and evangelicalism gives this pronouncement an authoritative theological underpinning.
When a politician is caught abusing his power, the evangelical language of sin provides him with a perfect opportunity to say, "I do not consider myself above you. I acknowledge your power over me. We stand together."
Follow CNN's Belief Blog on Twitter
"I made a mistake" is not the language of sin. Neither is "inappropriate." Or "regrettable."
Weiner, of course, is not evangelical. His Jewish tradition certainly does not lay the same weight on public confession. But the evangelical ethos of public confession as proof of humility has infiltrated secular America, and calls for open confession are no longer limited to the evangelical subculture.
Compare Weiner's words with two other politicians who survived scandal. In 2007, U.S. Senator David Vitter was accused of using the services of a Washington escort service.
He instantly confessed wrongdoing, even though he did not say he had sex with a prostitute, before the scandal hit the headlines.
"This," he said, "was a very serious sin in my past for which I am, of course, completely responsible." ("I'm stunned that someone would be apologizing for this already," the lawyer for the alleged "D.C. Madam" remarked.)
Both the speed and the words worked for Vitter. He won his re-election bid last year and still holds his Senate seat.
Weiner, by contrast, delayed his admission of fault for too long.
Still, some initial lying and avoidance can be overcome by the language of confession. After all, it took Bill Clinton nearly nine months to move from "I did not have sex with that woman" to "I have sinned."
But once he arrived at the point of religious confession, he did it up right, with language like I have repented. I have done wrong. I ask that God give me a clean heart. I ask for your prayers.
Clinton drew on his evangelical background for that language, but it played to secular America with just as much power. It is humbling language, language which admits deep brokenness and fault, language which placed Clinton in the position of receiving forgiveness from others, rather than in a position of power.
Weiner did wrong. And then he lied. But what he never said was "I am a sinner." And for that reason, his confession failed.
The opinions expressed in this commentary are solely those of Susan Wise Bauer.